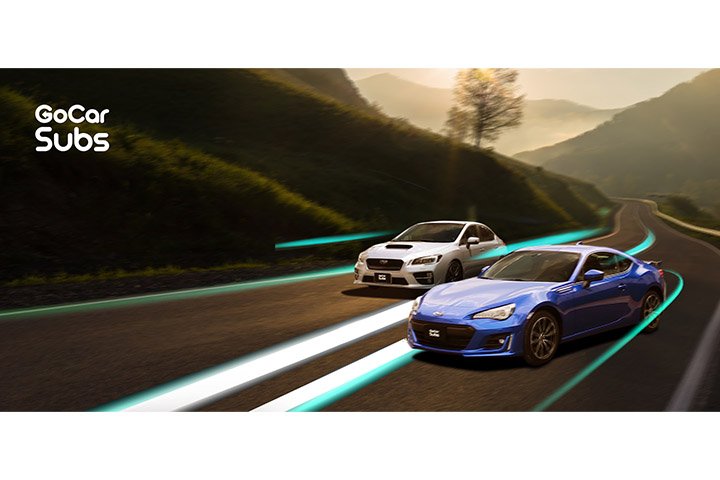 Cars available under GoCar Subs Sports are Subaru BRZ and Subaru WRX
GoCar Malaysia has added a Sports category to their Subscription programme. The cars currently available are the Subaru BRZ and Subaru WRX.
The 200bhp Subaru BRZ has a top speed of 210km/h and goes from 0-100km/h in 8.2 seconds. The 264bhp Subaru WRX delivers a top speed of 240km/h to achieve 0-100km/h in 6.3 seconds.
There are three subscription plans: 
one-year package at RM3,299 per month

two-years at RM2,999 per month

three-years at RM2,699 per month
All fees are inclusive of road tax, insurance, servicing and wear and tear.
GoCar Subs

Sports Category

12 Months

24 Months

36 Months

RM3,299/month

RM2,999/month

RM2,699/month

Mileage Limit (km)

1,650 km / month

Security Deposit (refundable)

Equivalent amount of two-months' subscription fee

Inclusive of

Road Tax

Insurance

Regular Service

Wear & Tear

Add-ons

(optional)

Additional 2,500km mileage: RM300/month

Additional Unlimited mileage: RM800/month

Tinting: RM47/month (for 36-month plan)

Singapore access fee: RM8/month

Additional insurance coverage
With the addition of the new Sports segment, the GoCar Subs garage has now got six categories. Each category offers a streamlined 'One Price' structure ranging from RM799/month for the Econ category to RM2,299/month for the Luxe category and RM2,699/month for the Sports category. Rates listed are for 12-month to 36-month plans.
Customers of GoCar Subs not only benefit from the most affordable multi-brand car subscription programme in the market, they also need not worry about additional out-of-pocket expenses, vehicle depreciation costs or being locked-in to long-term loan tenures.
To sign up for a GoCar Subs account or view the full garage listing, visit www.gocarsubs.com.