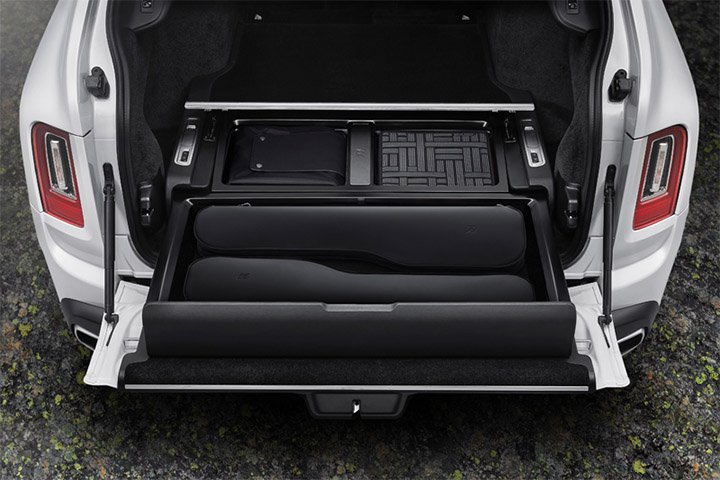 The portable Pursuit Seat is the latest bespoke accessory from Rolls-Royce
Rolls-Royce has launched the Pursuit Seat. The bespoke accessory is a portable seat made from Rolls-Royce leather and embossed with the Spirit of Ecstasy. The seat can be made in an array of colours to match, or contrast, with a car's interior. The main support of the Pursuit Seat is made of carbon fibre and polished aluminium. It is fully height-adjustable.
The flared aluminium ferrule on the end of the stick provides a solid grip on hard surfaces, while the retractable spike, concealed within, offers security on grass and other soft ground.
There is also a pocket on the outer leather seat to hold small items like event tickets and a slim aluminium torch, finished with the double-R logo, stored in the hinge of the seat.
The Pursuit Seat fits the Cullinan Recreation Module. It has compact dimensions and a leather case which allows it to be stowed unobtrusively in any Rolls-Royce motor car.
The Pursuit Seat is available through the Rolls-Royce Boutique and at dealerships worldwide. Prices for an individual seat start from USD9,367, excluding local taxes.