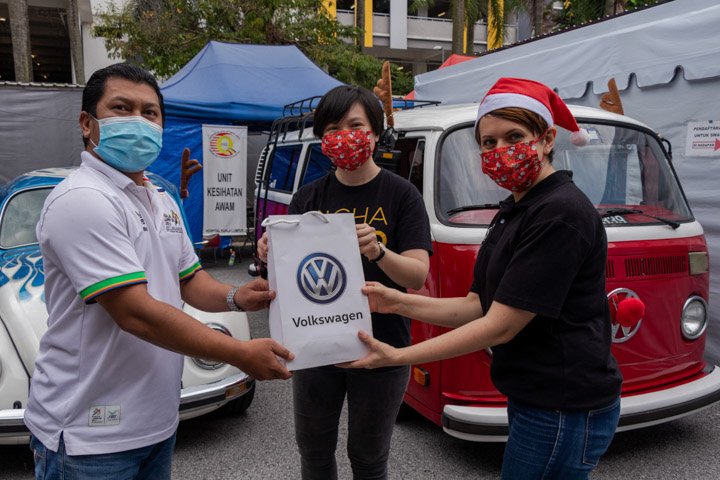 Driving Kindness Campaign delivered food to the less fortunate and Covid-19 frontliners
Volkswagen Passenger Cars Malaysia and PichaEats delivered 280 meals to the less fortunate and Covid-19 frontliners over the weekend.
The Driving Kindness Convoy of Volkswagen and Picha employees headed out in several Volkswagen vehicles to deliver meals to Hiichiikok Foundation, Trinity Community Children's Home, Lighthouse Children's Welfare Home, Sunteck Handicap Welfare Home and Charis Sheep Pen Shelter.  They also delivered meals to the doctors and nurses at the Covid-19 testing station at Hospital Kuala Lumpur.
In addition, five families and individuals were presented with a PichaEats Christmas Family set. They were nominated and selected through a Facebook contest which was held from the 25th to 30th November.
PichaEats is a Malaysian social enterprise. It is committed to empowering the refugee community in Malaysia through its food business. PichaEats has served over 250,000 meals cooked by people from refugee communities in Malaysia. Malaysia is currently not part of the United Nations Refugees Convention. Therefore, refugees in Malaysia are not recognised as asylum seekers and cannot be formally employed. Through PichaEats, the refugee chefs prepare the food in their own homes in accordance to strict quality standards. With every meal ordered, 50 percent of sales goes to the chefs, while the other 50 percent goes to PichaEats to cover operation costs, logistics and packaging.