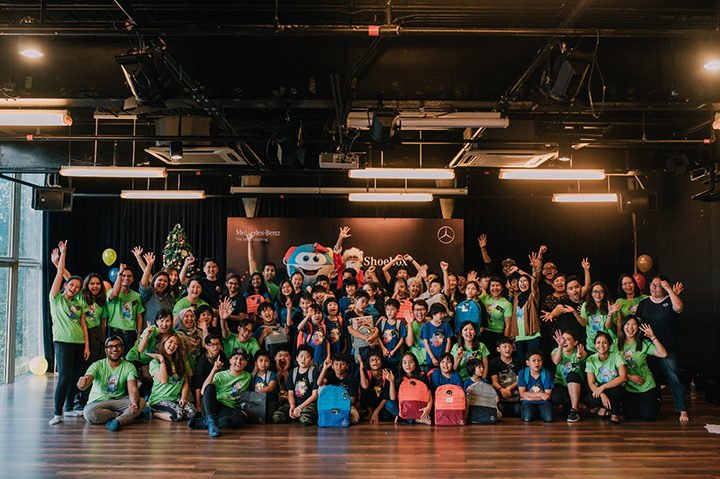 Mercedes-Benz Malaysia celebrates an early Christmas with Datuk Nicol David during its 'Christmas in a Shoebox' annual social initiative
Mercedes-Benz Malaysia (MBM) brought the Christmas celebrations forward through its annual social initiative; 'Christmas in a Shoebox'. Employees, senior management and Datuk Nicol David, Mercedes-Benz Malaysia's brand ambassador, came together to treat over 40 children of Yayasan Sunbeams Home to an early Christmas celebration filled with goodies, festive treats and enjoyable activities.
Dr. Claus Weidner, President & CEO of Mercedes-Benz Malaysia said,
"Community responsibilities begin at a local level and we are proud to proactively contribute towards the needs of Malaysians in various significant ways. This annual initiative remains a key ingredient in building a positive corporate culture and allows us to share the festive cheer with the children of Yayasan Sunbeams Home. With our longstanding affair as the founding members of klpac, we were also able to showcase our support toward the local art scene by organizing mini drama and dance workshops to inspire positive character building through skillset development amongst the children,"
'Christmas in a Shoebox' sets out to fulfill Christmas wishes of a charitable organization with each MBM employee contributing to a select wish list in order to make the children's wishes come true.
The celebrations this year included a speech and drama workshop organised by Kuala Lumpur Performing Arts Centre (KLPAC) to create an even more meaningful interaction with the children. The workshop was aimed to foster team spirit, build individual skillsets, encouraging creativity and talent development.
The day started with MBM employees giving the children a good morning surprise by picking them up from their home in Ampang, and chauffeuring them to the grounds of the celebration in various Mercedes-Benz models.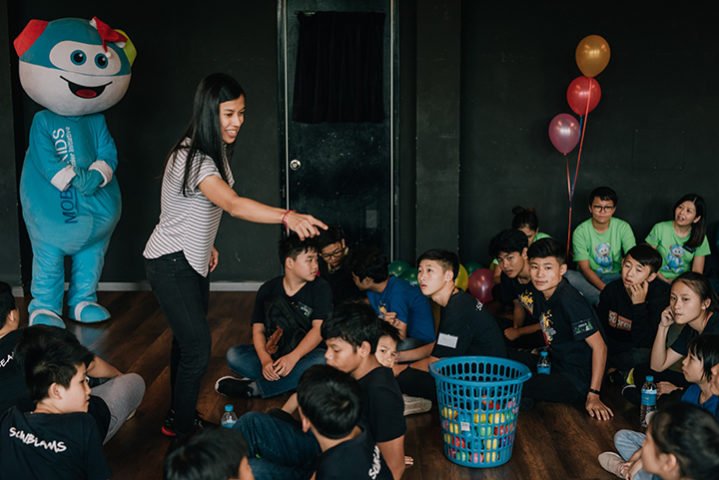 With the special appearance of Datuk Nicol David, the children got the opportunity to meet the world ranked Malaysian professional squash player. Datuk Nicol David took center stage to share her journey representing Malaysia in squash and getting the children to participate in a simple ball accuracy game.
The children were then brought to participate in a half-day speech and drama workshop, led by the Actors Studio Academy @ klpac. giving the children their chance to express themselves freely by recalling and sharing their best Christmas moments, performing Christmas carols and grooving to the familiar Christmas tunes.
Michael Jopp, Vice President of Sales and Marketing, made a surprise appearance as Santa Claus, bearing gifts which were handed out to the children individually.
Pastor Alvin Tan, Chairman and Founder of Yayasan Sunbeams home said,
"A huge thank you goes out to Mercedes-Benz Malaysia for organizing an early Christmas celebration for our children. All the activities put together for us has brought so much joy to the children and has certainly allowed them to have an unforgettable celebration with the Mercedes-Benz family and a brand they have immense adoration for,"
MBM's 'Christmas in a Shoebox' is an annual initiative and has reached over 6,000 children since its inception.