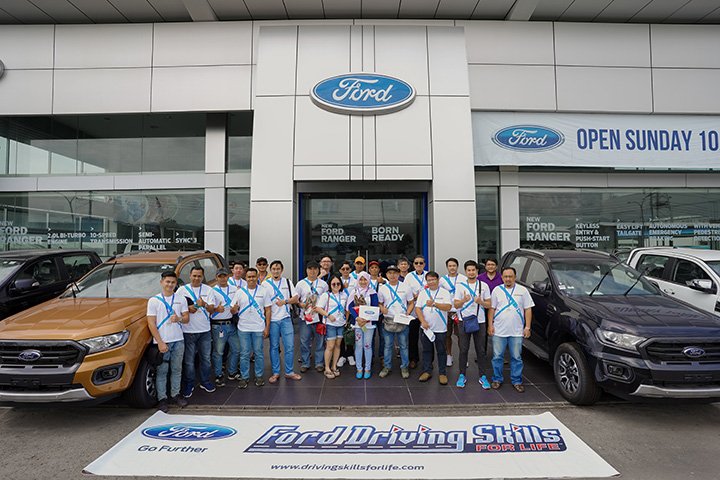 Sime Darby Auto ConneXion held first-ever Driving Skills for Life Workshops in Sabah to promote safe driving behaviour
To promote safe driving behavior and road safety awareness in Malaysia, Ford and its local distribution partner, Sime Darby Auto ConneXion (SDAC) launched Ford's safe driver training programme, Driving Skills for Life (DSFL) for the first time in Sabah, East Malaysia.
More than 80 Ford customers and members of the public participated in a half-day workshop which consisted of both classroom and practical hands-on sessions. A total of four training sessions were organised over the weekend of 16-17 November. The classroom and practical sessions took place at the SDAC Kota Kinabalu Branch and Likas Stadium respectively.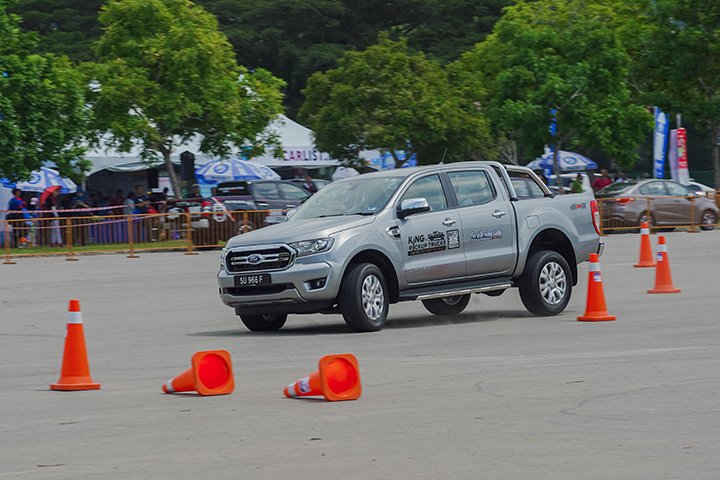 Provided free-of-charge, the DSFL programme aims to raise awareness of road safety, and aid the reduction of traffic fatalities and injuries, by helping educate drivers on the skills and techniques needed to drive more safely.
Malaysia has one of the highest vehicle ownership rates in the region, and while East Malaysia has less vehicles on the road, fatal road accidents are on the rise, with non-compliance to traffic and road safety regulations considered as the main contributing factor.
However, road fatalities isn't just a localised problem, but a global one. The latest report published by the World Health Organisation (WHO) stated that around 1.35 million people lose their lives in road accidents each year, while between 20 and 50 million others suffer non-fatal injuries, with many incurring a disability. Worryingly, WHO's statistics indicate that road traffic injuries are currently the leading cause of death in the world for children and young adults aged between 5-29.
Syed Ahmad Muzri Syed Faiz, Managing Director, Sime Darby Auto ConneXion said,
"At Ford and SDAC, we are committed to equipping Malaysians with safe driving knowledge, and that's why we have decided to bring this programme to East Malaysia, Ford's DSFL programme provides the know-how to help drivers understand a number of unpredictable scenarios that could happen on the road, while also equipping them with the tools to tackle potentially dangerous situations accordingly."
The workshops addressed various driver risks with training focused on four main areas:
Distractions – Making smart decisions behind the wheel to limit distractions such as mobile phone usage, and staying focused on the task of driving
Hazard recognition – How to scan the road ahead for potential dangers, particularly approaching intersections and safety zones
Speed and space management – Learning how to adjust speed to maintain safe space around, ahead, and behind a vehicle while avoiding being rear-ended
Vehicle handling – Understanding the vehicle's capability and learning to better control it by leveraging its safety features such as Autonomous Emergency Braking (AEB), Semi-Automatic Parallel Parking (SAPP), Forward Collision Warning and Lane Departure Warning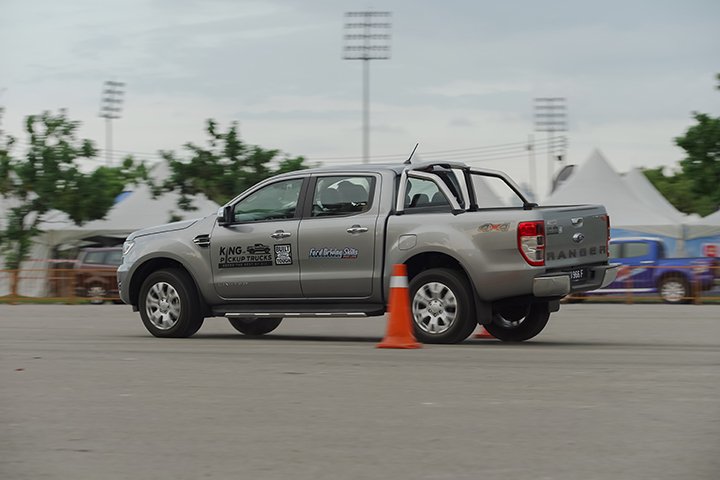 An emphasis on the dangers of driving under the influence of alcohol or medication was also incorporated as part of the programme. This included having participants wear specially designed goggles that help simulate the experience of driving while movement, coordination, and alertness are impaired.
Now in its 16th year, Ford Driving Skills for Life has provided free training to more than one million newly-licensed drivers in 40 countries, which equates to an investment of more than $50 million, highlighting Ford's commitment to promoting safety on the road.