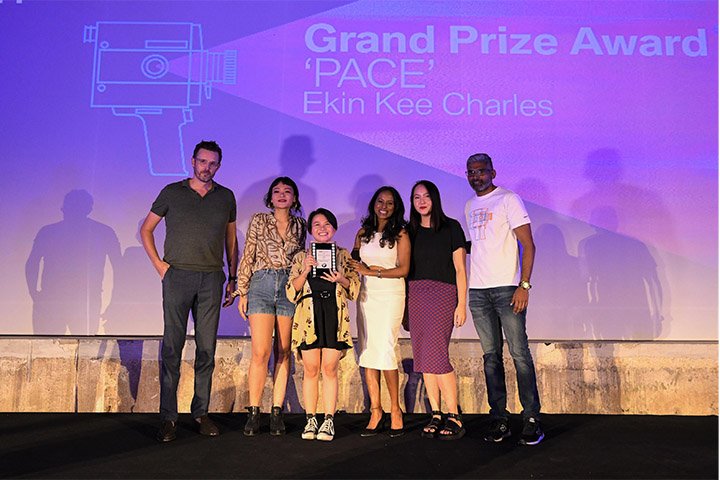 Thirteenth edition of short film competition was won by Syahnur Asyikin Kee Charles for Pace
The BMW Shorties 2019 Grand Prize has been won by Syahnur Asyikin Kee Charles, better known as Ekin Kee Charles, for her 15-minute film, Pace. The Grand Prize worth RM80,000 in production grant was presented at the BMW Shorties Awards Night 2019 which was held in conjunction with Urbanscapes 2019. The story set in Sabah is about a young girl, Yaya, questioning her identity and the concept of being feminine in a world that seems to be built for men.
The movie starred the nieces and nephews of Ekin Kee Charles who is a fresh graduate of University Malaysia Sarawak (UNIMAS) who majored in Cinematography. 'PACE' is Ekin's first submission to the BMW Shorties. Ekin and her team also took home the Best Editing award.
The judging panel for the 13th BMW Shorties included Adrian Teh, Amanda Nell-Eu,  Nadira Illna, Indrani Kopal and Saw Teong Hin. There were over 130 entries for the longest-running short film competition in Malaysia. The winner was selected from the ten finalists.
The BMW Shorties 2019 Award Winners are:
Grand Prize Award
'Pace' by Syahnur Asyikin Kee Charles (Ekin Kee Charles)
People's Choice Award
Ralat The Musical by Khairi Anwar
Best Director Award
Putri Purnama Sugua for 'Di Sini Aku'
Best Actor Award
Afiq Rahem in 'Dibuaian Mimpi'
Best Actress Award
Putri Syahadah Nurjannah in 'Kencing Malam'
Best Student Award
Tan Hong Ken for 'The Past'
Best Cinematography Award
Adrian Wong for 'Birthday'
Best Editing Award
Syahnur Asyikin Kee Charles (Ekin Kee Charles) for 'Pace'
Best Screenplay Award
Hazim Hisham and Ariff Zulkarnain for 'Untuk Satu Malam'
Best Sound Design Award
Ng Kwok Yong for 'Husk'
Best Production Design Award
Justin Chong Jun Wee for 'The Kingdom or The Beauty'