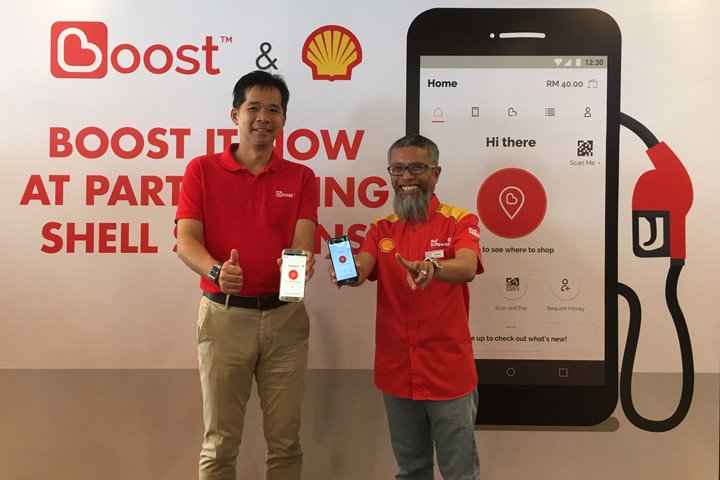 Malaysia's largest e-wallet service now accepted at more than 800, or 80 per cent of, Shell stations nationwide
Shell Malaysia and Boost e-Wallet has announced their partnership, bringing greater convenience to customers by offering an additional payment method. Currently Boost is accepted at 80 per cent of the Shell fuel stations across the country. This convenience will rise to all Shells by the end of May.
Customers can enjoy hassle-free payments, easy money transfers, e-vouchers, e-gift and prepaid top ups through the Boost e-wallet, which can be downloaded from the App Store (for iOS users) or the Google Play Store (for Android users). The local e-wallet platform now has over 4 million registered users and over 80,000 merchant touchpoints,and growing.
To celebrate this partnership, Boost and Shell are rewarding Malaysians with an exclusive promotion. From 14 May to 14 June 2019, customers will enjoy a two (2) times RM5 cashback if they spend RM40 with their Boost e-wallet at the selected Shell stations