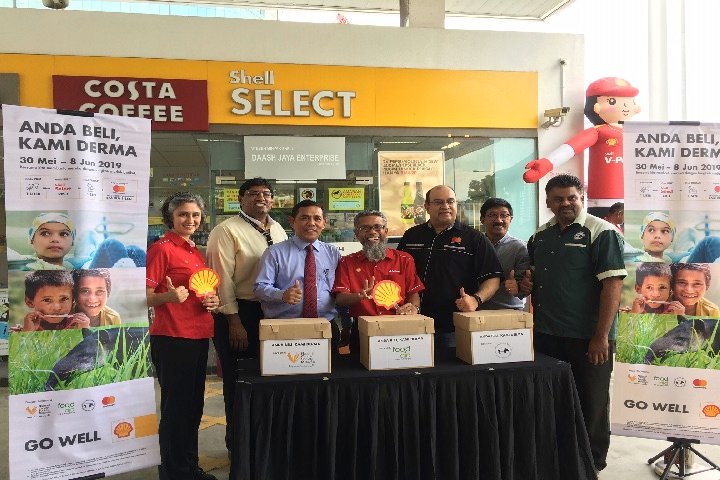 For every litre or ringgit spent at Shell stations until 8 June, Shell Malaysia will donate 1 sen towards three causes 
Shell Malaysia has launched "Anda Beli, Kami Derma", its 2019 CSR campaign in conjunction with the Raya festive season. From 30 May to 8 June, for every litre of fuel pumped or every ringgit spent at Shell Select, Shell will donate one sen towards three selected organisations, The National Cancer Society Malaysia, Food Aid Foundation and Malaysian Nature Society. In addition, if payment is made with a Mastercard credit or debit card, Mastercard will match the donation sen for sen towards the Food Aid Foundation. 
The timing of the campaign is to leverage on the balik kampung traffic and season of giving of Ramadan and Raya.
This is the fifth consecutive year that Shell has run its Raya CSR campaign and the second consecutive year in which Mastercard has participated as a partner. This year, the donation period has been extended to 10 days and, for the first time, incorporates spending at Shell Select stores.
The 2019 campaign will give motorists the option of directing their contribution to the organisation of their choice. To select their preferred beneficiary, customers must submit their receipt – original or duplicate copy – at a Shell station and indicate their choice.
Motorists are invited to take part in this initiative which starts on Thursday 30 May 2019 and goes on until Saturday 8 June 2019. Every contribution matters.