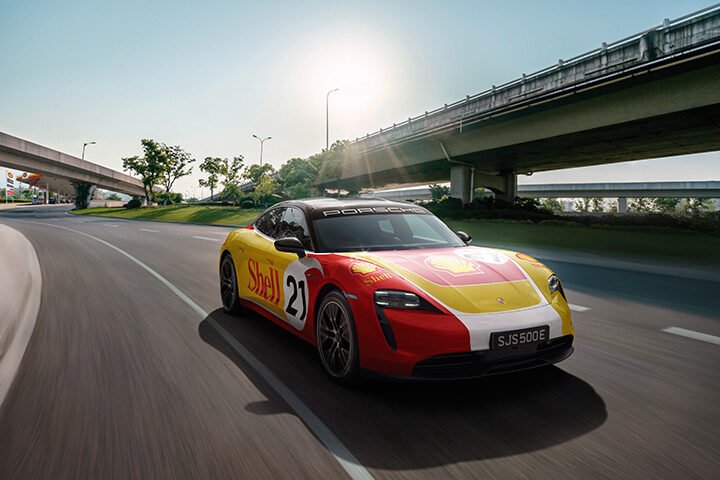 High Performance Charging partnership for fast, efficient EV travel between Singapore and Penang
Shell and Porsche Asia Pacific will implement a high performance charging (HPC) network along the North-South Highway. The 12 charging points at six Shell stations will benefit EV drivers travelling between Singapore, Kuala Lumpur and Penang.
180 kW direct-current (DC) chargers will be available at six Shell station. 180kW is the highest charging capacity. The chargers will have two CCS Type 2 charging connectors enabling a single vehicle to be charged at up to 180 kW, or two vehicles to charge simultaneously at up to 90 kW each. The installation will be in stages. Four stations will be ready in the second half of 2021 with two additional stations by the first half of 2022.
Car manufacturers which support CCS include BMW, Daimler, FCA, Ford, Jaguar, General Motors, Groupe PSA, Honda, Hyundai, Kia, Mazda, MG, Polestar, Renault, Tesla, Tata Motors and Volkswagen Group.
The sites will be integrated in the existing Shell charging networks. There are currently 18 Shell Recharge 50kW fast charge points at Shell stations and 87 Greenlots public charge points in Singapore, and 18 "Reserve + Shell Recharge" charge points in Malaysia. They will complement the 175kW high performance chargers currently available at all Porsche Centres in Malaysia. In addition there is a growing "Porsche Destination Charging" network available at selected hotels, airports, sports clubs, and other lifestyle venues.
As electric mobility gains popularity in Singapore and Malaysia, the network will enable smooth, convenient, and reliable electric road trips. Once launched, the chargers will be available for all EVs that utilise the CCS Type 2 charging connector. Porsche customers will enjoy special rates at Shell Recharge.
The new Shell 180kW high performance chargers will be able to charge the Porsche Taycan from zero to 80% battery capacity in around 30 minutes, providing up to 390km (WLTP) of extra travel distance. Shell is also offering additional benefits to Porsche customers such as reserving the HPC points in Malaysia in advance using their mobile app, and preferential prices for food and beverages at the Shell Select shops.
Shell aims to offer EV charging at 500,000 stations by 2025 globally. The partnership with Porsche is Shell's latest strategy to become a provider of net-zero emissions energy products and services.
The most up-to-date information on the location of Shell EV chargers can be found here.