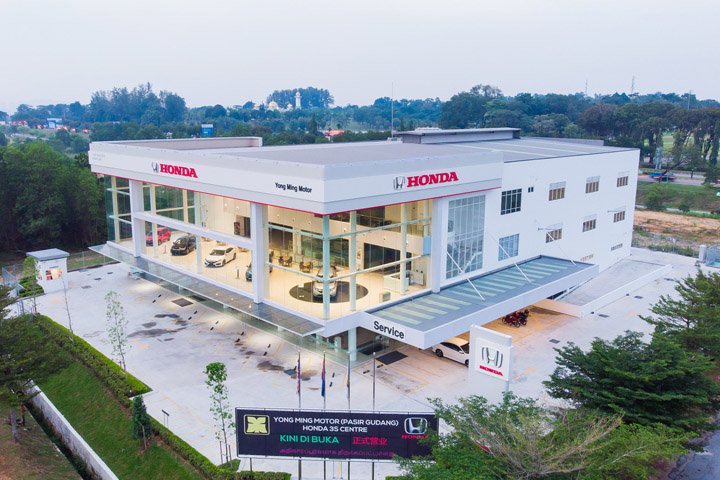 Opening of latest 3S centre in Pasir Gudang brings the total number of dealers nationwide to 97.
Yong Ming Motor Sdn Bhd in Pasir Gudang is the 12th and latest Honda 3S centre to open in Johor.  The 77,000 square foot facility, housed over four storeys, has nine service bays, three general repair bays and two tyre service bays. Customers can wait or work in the comfort of one of the lounges, all of which are equipped with wifi and offer a free flow of food and drinks. There is also a Kids Corner and prayer rooms for Muslims.
Yong Ming Motor is a long-established top Honda dealer and this new Honda 3S centre is its second Honda dealership. The first Yong Ming Motor is in Skudai.
By region, the southern region is the second highest contributor to total Honda sales with more than 17,000 units sold between January and October 2018, 2 per cent more than the same period in 2017. With regard to aftersales service, from January to November 2018, the southern region recorded over 235,000 service intakes, a 13 per cent increase against the same period last year. The region's best-selling Honda model is the City, followed by the Civic and CR-V. The City accounted for 24 per cent of sales, the Civic 11 per cent and the CR-V nine per cent.
To make an appointment or to find out more about the services and facilities, customers can contact Yong Ming Motor (Honda 3S Centre) at 07-255 8888 or visit them at PTD 209607, Jalan Bandar, Business Centre II, 81700, Pasir Gudang, Johor or log on to www.honda.com.my for more information.