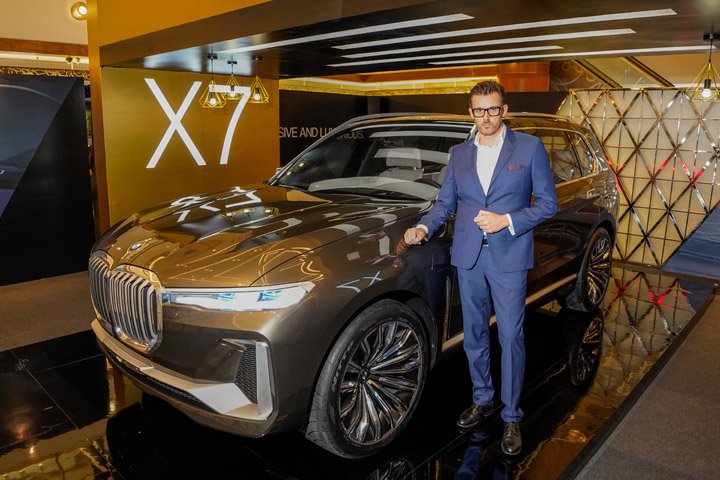 Total BMW Group Malaysia sales of 14,338 units in 2018 marks eighth consecutive year of record sales.
BMW Group Malaysia is now the fastest growing brand in the premium segment of the Malaysian automotive market.
In 2018, the BMW brand saw 12,008 new owners in Malaysia, a growth of over 13% compared to 2017 (10,618). Their best-selling model was the BMW 3 Series (3,363 units), of which 2,149 were the BMW 330e M Sport. Next up was the BMW X5 xDrive40e with over 2,900 units delivered, followed by 2,761 units of the BMW 5 Series of which the best-selling variant accounting for 64 per cent of the units sold, was the BMW 5 Series Hybrid with eDrive Technology (1,769 units).
MINI also recorded double-digit growth, over 18%, with 1,200 vehicles delivered last year compared to the previous year (1,011). In 2018, the year of the model's introduction, over 90 were  MINI Countryman Plug-In Hybrid vehicles.
BMW Group Malaysia also recorded its best performance for its electrified vehicles in 2018. Of the total cars delivered, 57% comprised of electrified BMW and MINI (7,532). This strong performance locally contributed to the BMW Group's success of achieving the target delivery of 140,000 electrified vehicles, with 142,617 (+38%) electrified BMW and MINI vehicles delivered worldwide last year.
Meanwhile, BMW Motorrad saw 1,130 new owners in 2018, which recorded a growth of over 7% compared to 2017 (1,052). The key contributor to the growth was the BMW Motorrad R 1200 GS Adventure which has over 300 new owners.
BMW Group Financial Services Malaysia achieved a strong business portfolio with over 6,100 contracts signed in 2018. With a range of flexible financing plans, BMW Financial Services successfully financed every four out of ten BMW and MINI vehicles delivered last year as well as every six out of ten BMW Motorrad vehicles last year. The premium automotive financing entity also insured every seven out of ten vehicles from BMW Group Malaysia through its leading portfolio of insurance solutions.