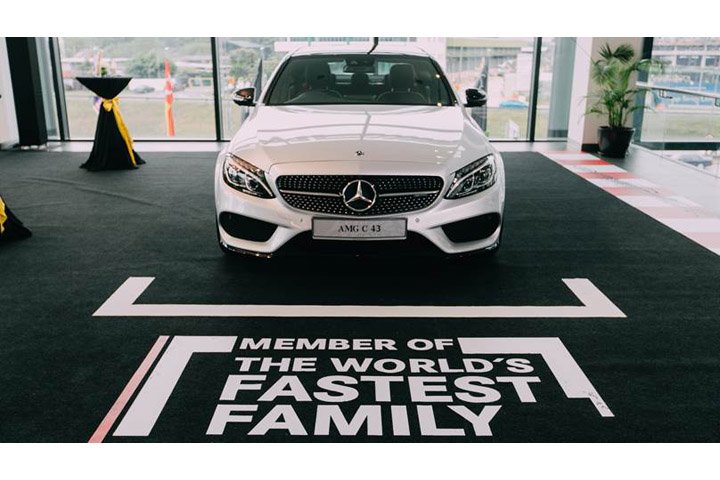 AMG Owners Community Malaysia is a network for all existing and new owners of the Mercedes-AMG automobiles
Mercedes-Benz Malaysia recently launched the the AMG Owners Community Malaysia. The aim of the Community is to bring together owners of Mercedes-AMG vehicles.
Members of the Community will receive invitations to exclusive previews of AMG launches and products as well as the opportunity to drive their own AMGs on the track at the Mercedes-Benz Driving Experience events.
The AMG product range in Malaysia includes the A 45, CLA 45 and GLA 45, the AMG 43s which include the locally-assembled Mercedes-AMG C 43 limousine and Mercedes-AMG GLC 43 SUV, the C 63 Coupe, C 63 Limousine, E 63 Limousine and S 63 Coupe along with the recently added CLS 53 and AMG GT C,  the latter joining the AMG GT S and AMG GT R, part of the AMG GT collection.
Agility Financing is available for all Mercedes-Benz cars with Performance Agility Care introduced for Mercedes-AMG vehicles. For a limited time, the first few customers to activate Performance Agility Care will receive an exclusive Mercedes-AMG merchandise package worth RM5,000. Campaign ends on 31 October 2018.
Owners who register new Mercedes-AMG vehicles, as well as existing owners who sign up between now and 30 November 2018, will receive a Welcome Pack which includes a numbered member card, car sticker, custom-designed polo-shirt and laser-engraved paperweight.