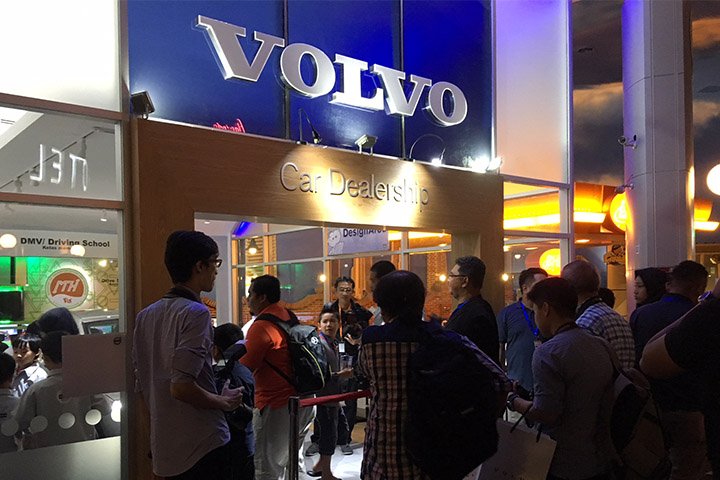 Volvo is spreading the message of child safety through Kidzania. The Swedish car and truck brand has set up an experiential showroom in which through interactive play and videos, children can learn about safety in the car, its importance especially from the correct use of three-point seatbelts, and the role of booster seats to prevent death or serious injury in the event of an accident. Through videos games the children also learn about safety while walking on the road.
Volvo Car has been a brand associated with automotive safety technologies since the introduction of the three-point car seat belt. The Swedish automaker has stated a commitment to the vision that no one should be seriously injured or killed in a new Volvo car by 2020. Besides reaching out to children at Kidzania, Volvo will also be visiting several schools with a travelling roadshow.
Besides safety, the Volvo set-up also gives children a chance to role play the experience of a Volvo showroom; as well as what an automotive designer does.
, how to use and wear them correctly and the importance of booster seats and