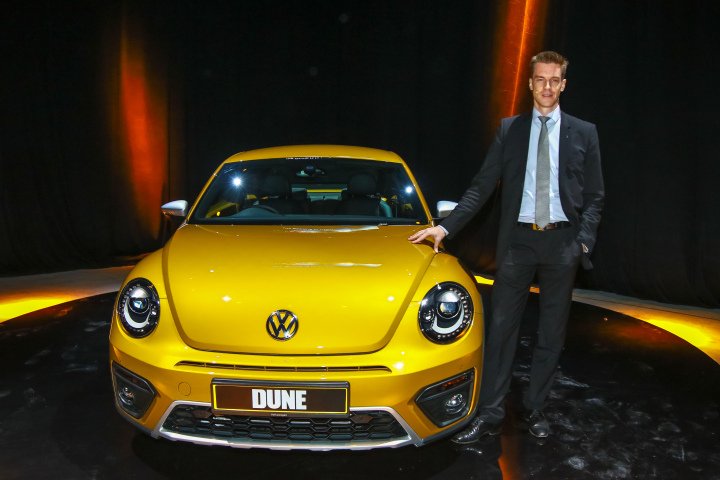 Volkswagen Passenger Cars Malaysia has launched the Beetle Dune.
The Beetle is Volkswagen's most iconic model and the limited edition Beetle Dune is an ode to the legendary American dune buggies of the 1960s and 1970s. The Sandstorm Yellow paintwork is given the Dune signature treatment, black stripes and side mouldings with redesigned front and rear bumpers and a rear spoiler to give it a tougher, bold look. 18" 'Canyon' alloy wheels and 10mm additional ground clearance add to the air of dune buggy ruggedness.
The 1.4-litre TSI turbocharged engine is paired with a seven-speed DSG gearbox and delivers 148bhp and 250Nm of torque. Bi-Xenon headlights with LED daytime running lights, LED tail lamps and front fog lights with static cornering lights are standard.
Only 50 units will be available in Malaysia, priced at RM179,990 which is includes 6% GST but not registration or insurance.