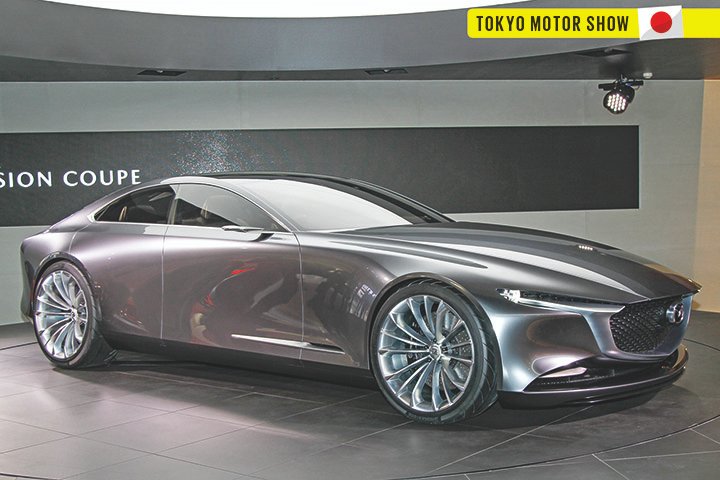 Vision Coupe and RX-Vision concepts will act as design template for new Mazdas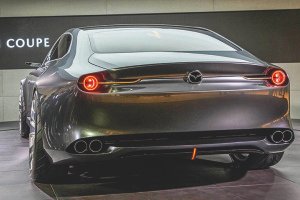 The Vision Coupe four-door grand tourer concept revealed at Tokyo and the previously seen RX-Vision sports car concept will be the "two bookends" for the design of the next generation of Mazda models, according to European design chief Kevin Rice.
He said that while the RX-Vision showed "the ultimate sensuality" in design, the Vision Coupe addressed the other end of the spectrum with the "ultimate elegance".
With the recently launched Mazda MX-5 RF completing the current Mazda range, all of its forthcoming models will fall somewhere between these two concepts in terms of design ethos.
Mazda's overall head of design Ikuo Maeda added that he wants to apply the same long bonnet and short tail silhouette seen on these concepts to the entire line-up. That's despite all of the range, apart from the MX-5, using front- or four-wheel drive, which traditionally is difficult to fit into such proportions.
However, this is more easily achieved with the adoption of Mazda's latest platform. Also, the long exhaust manifolds of the car maker's Skyactiv engines push the front axle line forward, making it easier to achieve this look for models with transverse units.
The result will be very distinctive proportions, for Mazda's smaller models in particular.
There is no expectation that either the Vision Coupe or the RX-Vision will make production, however well received they have been. However, a source said that if one were to make production, the RX-Vision would be most likely.
The big barrier, as is often the case for car makers wanting to do similar, is the business case for such a car.
Mazda Europe boss Jeff Guyton said: "Everyone would love to see a rotary-engined sports car [like the RX-Vision]. But we have no concrete plans to do it at the moment. It is really hard to justify the business case for sports cars."
Rachel Burgess and Richard Bremner