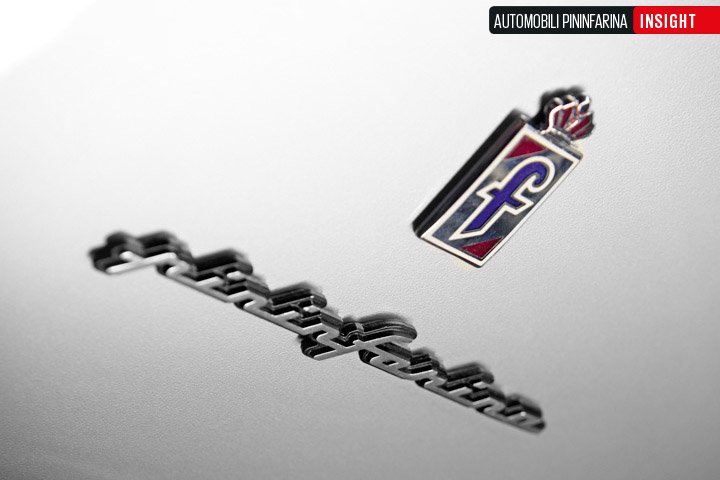 Pininfarina is realising its founder's dream by becoming a car brand in its own right. Can the Italian design house live up to its name building luxury EVs? By Dan Prosser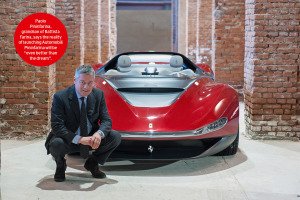 At Palazzo Barberini in the heart of Rome earlier this month, a handful of billionaires, multimillionaires and, tagging along some distance behind, representatives of the world's automotive press had their first look at a new £1.7 million hypercar. In the imposingly grand surroundings of the 17th-century palace, now repurposed as a fine art gallery, those assembled were allowed a tantalisingly brief glimpse of the car – due to go into production two years from now – or at least a handful of digital renderings of it. The journalists thought it looked spectacular, while a small number of the wealthy prospects were so bowled over by what they saw, they committed to buying one of the ultra-exclusive hypercars on the spot.
The car results from an alliance between an Indian industrial giant and a storied Italian design house. It might seem like an unlikely one, but it could well be a match made in heaven. Mahindra Group brings the heavyweight financial clout and a certain degree of engineering expertise, while Pininfarina contributes brand cachet. So it is that the world's newest car brand, Automobili Pininfarina – no more than a few days old and with not a single car yet built – can already boast cast-iron financial security and nine decades of heritage in the luxury automotive sector.
Automobili Pininfarina will be a pure electric brand. Its first model, the £1.7m hypercar, will be built in very small numbers, perhaps as few as 90. Reports suggest a series of less-expensive SUV-type vehicles will follow soon after. The cars will be designed and built in Cambiano, Pininfarina's home town near Turin in the north of Italy.
"We are not going to stop with the hypercar," says Anand Mahindra, chairman of Mahindra Group. "We are pegging the Automobili Pininfarina brand at an aspirational level. From that position, we can then bring the brand to cars which lend themselves to higher volumes. But we will not stretch it too much; there will never be a Tesla Model 3 equivalent."
It was two-and-a-half years ago that Mahindra Group bought a controlling stake in Pininfarina. "Luxury is the convergence of heritage and craftsmanship," says Mahindra. "You can't build heritage overnight. It takes time. Toyota hasn't been able to do it with Lexus for a long time. We acquired Pininfarina because we had the humility to understand this."
And for Pininfarina? The motivation is an even more romantic one. "The project helps me and my family to realise my grandfather's dream of seeing outstanding, innovative cars solely branded Pininfarina on the roads," says chairman Paolo Pininfarina. "We will be designing cars for ourselves, not for a client. I think my grandfather would be very happy."
Automobili Pininfarina will be spearheaded by CEO Michael Perschke, the sharp-witted former head of Audi India. He says the company will harness the vast engineering expertise that already exists at Pininfarina, as well as at Mahindra Group and its Formula E racing team, to develop the brand's range of zero emissions, high-performance machines. Synergy, as the car industry likes to call it.
The PR message is a squeaky-clean one but, in fact, a very large part of the engineering know-how will actually come from elsewhere. The very structure of Automobili Pininfarina dictates as much. "We will not be an asset-heavy company that wants to do everything itself," Perschke says. "We will be an integrator. We will go out, meet technology partners and bring it all together. If you want to buy a carbonfibre monocoque, for example, there are companies out there that can build it for you.
"We don't believe we will have to own many assets. What we have to have is a customer-centric business model. The customer will dictate what he wants and when. The more heavy assets you have, the slower you get. Look at Apple: it's the most successful, customer-centric company out there and it doesn't own a single factory."
Distil the Automobili Pininfarina business model down to its essence and you realise the company won't function like a conventional car maker by any means. Instead, it'll buy in technologies and hardware from elsewhere – to a much greater degree than is typical for the industry – then cloak the hard points in Pininfarina-penned bodywork. The exterior styling, cabin, infotainment interface and, perhaps more significantly, integration and optimisation of the various shipped-in chassis and powertrain technologies will all be Automobili Pininfarina's own.
Anand Mahindra insists there will be intellectual property among all of that – "we certainly want to have intellectual property rights", he says – but Perschke quickly notes: "IP might only be relevant for a few years. It's more about keeping your options open and being very flexible. It's not about having 500 engineers who work on your proprietary technology and cut you off from the external market."
The best example of the company's unusual approach can be found in the forthcoming hypercar's underpinnings. Based around a carbonfibre tub, it'll use one electric motor for each wheel. The two-seater will adopt the classic form of a mid-engined supercar, and have more than 1800bhp, a sub-2sec 0-62mph time and a top speed in excess of 250mph. The driving range from a full battery is quoted as 310 miles. Crucially, the chassis and drivetrain hardware will simply be bought in from a supplier or, as Automobili Pininfarina would have it put, a technology partner. If the technology is already out there, Perschke says, why develop it from scratch yourself?
Incidentally, there was a rumour doing the rounds in the build-up to the launch party that the hypercar's chassis and powertrain were being supplied by Croatian start-up Rimac. Perschke and his colleagues declined to comment, preferring to keep the identity of that particular technology partner quiet for the time being. When the tall figure of Mate Rimac strolled through the grounds of the palazzo and greeted Mahindra himself with a warm handshake, though, the game was up.
Customers, for the most part, will not care where the hardware comes from. What they will care about is the stunning performance, the autonomous driving capability – the car will manage level three autonomy, meaning it can assume control when certain conditions are met – and the breathtaking styling; just about everybody who saw the renderings that evening thought the hypercar looked sensational. The rest of the world will see the car as a scale model at the Pebble Beach Concours d'Elegance in August before it makes its full debut at Geneva next March.
Automobili Pininfarina might just be the most viable performance car start-up for a generation. But doesn't the sort of person who'll gladly drop £1.7m on a hypercar adore the visceral thrill of an engine? "It's not chic any more to drive with a combustion engine through Palo Alto, Paris, or Oslo," says Perschke. "We're seeing existing hypercar buyers looking at EVs, as well as new buyers who are thrilled by the technology but have never considered a hypercar before."
Or, as Paolo Pininfarina himself puts it: "We are not frightened of innovation. We want to protect the future of the automobile." A
PININFARINA'S INDIAN INVESTORS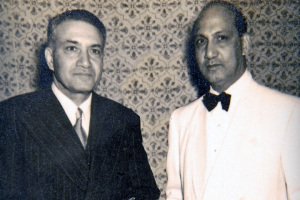 Mahindra Group, as it's known today, was founded in 1945 in Mumbai, India, by brothers JC and KC Mahindra. The company was initially involved in the steel industry, but it quickly moved into the automotive sector when it won the licence to manufacture the Willys Jeep for the Indian market in 1947.
Today the company operates across 20 industries, including automotive, defence, IT, financial services and hospitality. It generates $19bn in revenue. Mahindra & Mahindra, meanwhile, is the group's car division and one of the biggest vehicle manufacturers in India. The company is also engaged in the design and manufacture of low-cost electric vehicles under its Mahindra Electric banner, while the motorsport division, Mahindra Racing, competes in Formula E.
The Mahindra Group chairman is 62-year-old Anand Mahindra, grandson of KC Mahindra. He joined the group in 1981 having studied for an MBA at Harvard Business School in Boston.