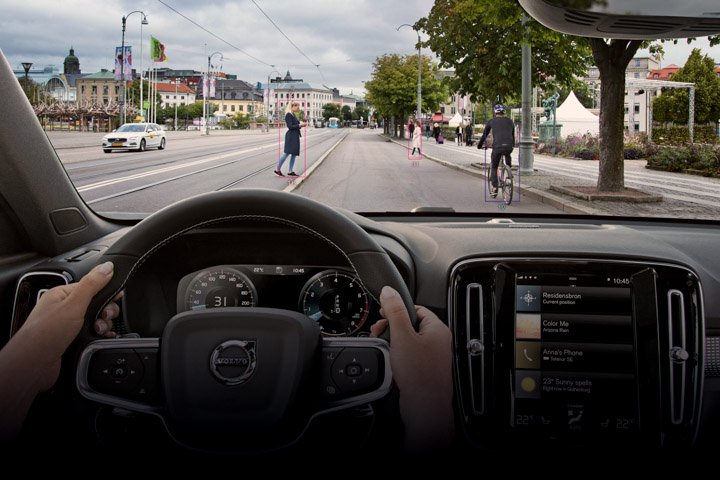 Emergency braking systems can fail to identify hazards, claims safety tech expert
The latest automatic emergency braking (AEB) and forward collision warning systems fitted to some new cars may not be as effective in the real world as their performance in laboratory tests suggests, according to a leading industry expert.
Last week, the European Commission set out proposals to update the minimum safety standards for all new vehicles sold on the EU market. Among these suggestions, which are expected to come into force from 2021, is that AEB should be mandatory.    
Steve Boyle, boss of automotive testing consultancy Moshon Data, believes that while some manufacturers are embracing the technology, others are just "ticking boxes" in order to pass Euro NCAP crash tests.
"Volvo takes it really seriously, while some other manufacturers just want a five-star-rated car with minimum effort," said Boyle. "Subaru's stereo camera system is very good – it stops for whatever you put in front of it – but I've seen systems struggling to perform in the rain. I've done some demonstrations where some cars didn't stop at all, but others that we tested did."
Although many vehicles' AEB systems are able to pass Euro NCAP's tests (see panel), Boyle has seen evidence that the technology performs less well in real-world conditions or when faced with vehicles or objects other than standardised test targets.
Last December, the Dutch government carried out tests to investigate why it hadn't seen an expected reduction in crashes at roadworks following the introduction of mandatory AEB on trucks and buses in 2015. "We had six trucks from different manufacturers and 12 objects to drive the trucks at," said Boyle. "The targets included lorry trailers with and without containers on the back, a milk tanker, a motorbike, a police car parked sideways and a forward-facing car.
"We also took a soft target used for Euro NCAP crash tests and a simple rubber post with a corner reflector [a small, angled reflector designed to be seen by radar]. Overall, 88% of the trucks saw the soft target but a lot of them didn't see the lorry trailers, breakdown trucks and low-loaders. More trucks saw the corner reflector mounted on a post than saw the milk tanker.
"AEB is a positive thing. At the moment, the technology is good but it can be made better and everybody should have a better understanding of it. Euro NCAP is voluntary and it has very specific tests. Laboratory tests are fine, but what happens in the real world?"
RACHEL BURGESS
HOW AEB SYSTEMS ARE ASSESSED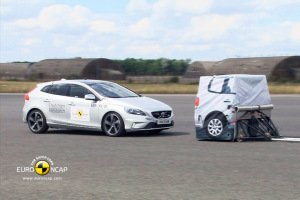 Euro NCAP's AEB tests were initially devised to address rear-end collisions, the most common type of accident on Europe's roads.
For the 'AEB Interurban' test, the vehicle is driven at a standardised soft target representing a typical family car, with tests carried out on a stationary target, a moving target travelling at a constant speed and a target that is slowing down.
The tests take place in the dry, at set speeds and away from other vehicles and roadside furniture. Euro NCAP warns that AEB might not be as effective in situations where visibility is poor, and stresses that drivers should not become  over-reliant on the systems.
WHY SYSTEMS ARE ONLY AS GOOD AS THEIR PROGRAMMERS
A key issue, according to Moshon Data's Steve Boyle, is that some developers of AEB are focusing on so-called object classification rather than object detection.
Many systems contain a database of 'objects' that the vehicle has been programmed to recognise and stop for. If a particular object hasn't been classified for that system, the vehicle won't stop for it, even if its sensors initially detect it.
"You might say any object should be classified as something to stop for, but that's not the case," said Boyle. "There's a massive array to classify."
Boyle cited the incident in March in which a self-driving Uber test car hit and killed a pedestrian pushing a bicycle. The incident is still being investigated by US safety officials, but it has been reported that the classification systems Uber had fitted to the Volvo XC90 didn't recognise the hazard: "Part of the reason the woman was hit could be that she was walking with her bicycle, so she didn't appear as an object to stop for. It's down to what the system does with the information after the object is detected, and that's down to humans programming the systems."