Outgoing FCA boss puts Alfa, Maserati and Jeep at forefront of group's five-year plan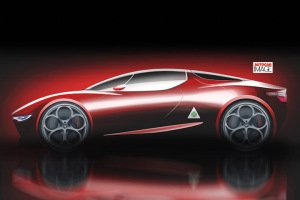 A range of electric Maseratis, an Alfa Romeo supercar, massive expansion for Jeep and a substantial, £8 billion push towards electrification and autonomous models are Fiat Chrysler Automobiles' major ambitions for the next five years.
For Fiat cars, Chrysler and Dodge, however, the ambitions are modest, although Fiat will offer an electric 500.
To understand why FCA will concentrate mainly on its Jeep, Alfa Romeo, Maserati and Ram brands, you need to follow the money, the markets and the barrage of impending regulations.
Jeep, Alfa Romeo, Maserati and Ram are expected to account for 80% of FCA's revenue by 2022
These four brands generate 65% of FCA's revenue and are expected to account for 80% by 2022. Of the four, three have a global presence and three are premium, with their potential margins big enough to cover the cost of meeting future regulations.
Reducing CO2 emissions and developing fully electric cars are the most expensive of these regulatory challenges. Also needed are autonomous vehicles (that technology currently adds £22,000 to the price of a car, according chief technology officer Harald Wester) and an increase in vehicle connectivity.
The most striking market development of the past decade is the exponential shift to SUVs and crossovers, which has helped propel Jeep sales from a few hundred thousand units to more than 1.9 million.
That growth, and the rise of Ram pick-up trucks, has enabled the company to eliminate long-standing debt.
US truck maker Ram, spun out of Dodge in 2009, is also a major profit driver and increasingly operating in concert with Fiat Professional, Fiat's van division. Combined, they are the second-biggest makers of commercial vehicles in the world.
Jeep, Ram and Fiat Professional dwarf Alfa Romeo and Maserati, but FCA sees these two Italian premium brands as the future of car making.
The target for Alfa Romeo is once again 400,000 sales annually – a previously missed target, with FCA CEO Sergio Marchionne admitting to poor execution of the previous plan despite the excellent Giulia and Stelvio. Key to this goal are smaller and larger SUVs bookending the Stelvio, a new GTV coupé and an 8C supercar halo model.
Despite flat-lining sales, albeit at a much higher level since the launch of the Ghibli and Levante, Maserati is being built up to compete with Tesla and Porsche.
The new plug-in hybrid and fully electric versions of the Alfieri coupé and cabriolet supercar will spearhead the marque's leap towards a sub-brand of all-electric models called Blue, along with the next-generation Quattroporte and Levante.
A smaller Maserati SUV (likely based on the Stelvio) is also due, along with a major refresh for the Ghibli, eight plug-in hybrids and level three autonomy for all models by 2022.
The goal is to generate global sales of 100,000 and a 15% margin by that year.
It's ironic that the 'F' and 'C' of FCA are now the lesser brands. Like Dodge, neither Fiat nor Chrysler received its own presentation at the group's Capital Markets Day, prompting many to question their long-term future.
The FCA line was that the event focused on its global brands. Fiat will remain centred on Europe and South America, while Chrysler and Dodge are North American only.
An electric 500 and a 500 Giardiniera estate are planned for the European market, on the basis that the 500's premium pricing can accommodate the extra cost of electrified technology. There will also be new Fiat crossovers for South America.
Chrysler will essentially become a brand focused on MPVs and ride-sharing – a new deal with self-driving company Waymo for 62,000 Pacifica MPVs points to this future.
The five-year plan unveiled a fortnight ago is the last to be led by Marchionne, who was appointed boss of a near-bankrupt Fiat in 2004. But it was the takeover of Chrysler in 2009, together with the spinning out of Ferrari, that has underpinned the survival of the group – and has seen FCA's value rise from around $5bn (£3.73bn) in 2004 to more than $70bn (£52.3bn) today.
RICHARD BREMNER