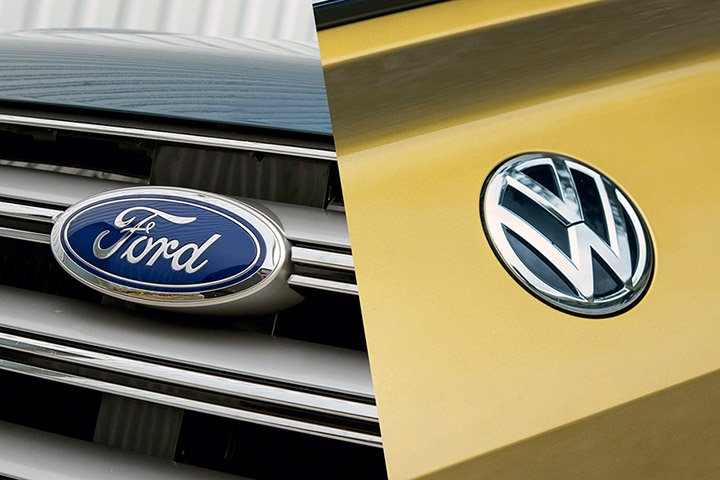 Ford Mondeo/VW Passat
Ford can stretch its new C2 front-wheel-drive platform for a new Mondeo, but the volume is tiny. To base it on the next-gen Passat/MQB makes a lot of sense.
Ford F-150/VW Amarok+ full-size pick-up
Ford lays claim to the world's bestselling vehicle. As a bargaining chip in negotiations, a full-size pick-up above the Amarok must appeal to VW.
VW Up/Ford Ka+
Upgrade the next Ka with Up architecture or look to emerging markets by switching the Up family to Ford's India/South America Ka platform.
Ford Mach One EV/VW ID-X SUV
Battery pack and control system synergies could bring significant cost savings to both parties.
Audi A6/Lincoln town car
Potentially the most significant deal to be done by Ford: moves Lincoln onto next-generation premium platforms, 10 years after the company sold Jaguar/Volvo.