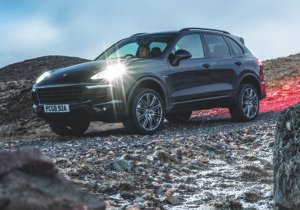 PORSCHE CONSIDERS DITCHING DIESEL Diesel Porsche models could be extinct by 2020, according to its boss, Oliver Blume, with diesel replaced by petrol, plug-in hybrid and electric motors. He told Reuters the firm was "looking into the issue" but a decision has yet to be made.
ALPINA B7 BITURBO RUNS TO 205MPH
Alpina's new £115,000 B7 Biturbo is capable of 205mph, thanks to the power gains of its heavily reworked V8. Its 4.4-litre twin-turbo unit makes 600bhp and 590lb ft — 156bhp and 111lb ft more than the 750i. The B7 covers 0-62mph in 4.0sec.