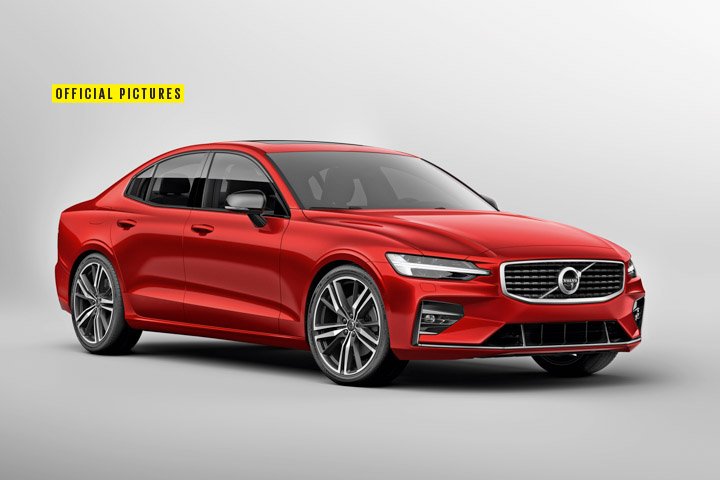 Firm claims saloon, on sale next year, will be dynamic "but in a Volvo package"
The new Volvo S60 saloon will be a "true driver's car" that will stand out from rivals such as the BMW 3 Series and Audi A4 by staying true to Volvo's values, according to company bosses.
The new machine, which goes on sale in the UK next year priced at around £30,000, is based on the same Scalable Platform Architecture (SPA) as the V60. It uses the same suspension and running gear as the estate, tuned to offer a more dynamic response and sharper steering – but without compromising traditional Volvo strengths.
Lex Kerssemakers, boss of Volvo's commercial operations in Europe, said: "We didn't try to make a straight head-to-head competitor to the 3 Series or any of the German firms. [The S60] is as premium as a German car, but in a Volvo package. It's a dynamic car, but that's not the whole experience."
The S60 will be offered in the UK with a choice of four 2.0-litre four-cylinder petrol and plug-in hybrid powertrains. The range is likely to start with the 188bhp T4 and 246bhp T5 petrol engines. The T6 engine is expected to be offered as both a 306bhp petrol and 336bhp hybrid. The top T8 hybrid powertrain delivers a combined 385bhp, with 472lb ft of torque. The T8 range-topping hybrid will be capable of 0-62mph in 4.9sec and a top speed of 155mph.
Most powertrains will feature all-wheel drive, with the hybrids using the petrol engine to drive the front wheels and the 87bhp electric unit to power the rear axle. Every engine option is driven through an eight-speed automatic gearbox.
The T8 version of the S60 will also be offered as a Polestar Engineered model and feature additional tweaks by the firm's electric sub-brand. The powertrain employs a new ECU that enables it to produce 409bhp and 494lb ft, which helps to reduce the 0-62mph time by 0.2sec. The suspension, wheels and brakes have also been tweaked, most notably with the addition of new Ohlins dampers.
Stefan Karlsson, who headed the S60's chassis and steering development, said drivers would notice "a big difference" in how the chassis handles.
The S60 saloon is 4761mm long, 2040mm wide and 1431mm tall, with a wheelbase of 2872mm and a 442-litre boot. As well as the SPA platform and exterior styling, the S60 shares the V60's safety and Sensus Connect infotainment systems. These include optional Pilot Assist and City Safety autonomous braking.
The S60 saloon will be available through the new Care by Volvo subscription service, which enables people to pay a set monthly fee for access to cars without owning one.
The S60 will be built at Volvo's new £772 million US factory in Charleston, South Carolina, and will be exported from there to Europe and China. The next-generation XC90, due in 2021, will also be built at the plant, which will produce 150,000 cars a year when at full capacity.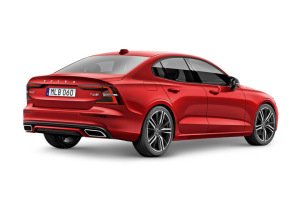 The S60 will be the first Volvo model offered without a diesel option, with the firm's oil-burning engine set to be phased out as new models are introduced. Volvo boss Håkan Samuelsson said the company's relatively small size meant that while he didn't believe diesel had a long-term future, it needed to focus its resources. "We cannot do everything, so we need to prioritise," he said. "We want to be faster in electrification, and so we will not continue developing future generations of diesel. New cars will be petrol with hybrid or pure electric."
JAMES ATTWOOD
COULD VOLVO BE AHEAD OF THE GAME AGAIN?
The new Volvo S60 is a saloon that's so seemingly conventional, it's unconventional.
It will be built at Volvo's huge new Charleston factory with the aim of helping the firm expand further into the US market. Yet it's being launched in the wake of falling saloon sales that prompted Ford's US operation to can its range of saloons completely in favour of SUVs and pick-ups.
Given Volvo's resurgence was tied to the success of its SUVs, it seems an odd move. But that's by design.
"Volvo should be brave to do unconventional things," said design chief Thomas Ingenlath. "We have an individual approach."
That approach led Volvo to focus on safety, to develop SUVs and to commit to wholesale electrification ahead of its rivals. Those moves, unconventional at the time, are paying off. And this one might too. As Ingenlath noted, saloons still sell in big numbers: Volvo might have found a gap in the market simply by looking where others have given up.