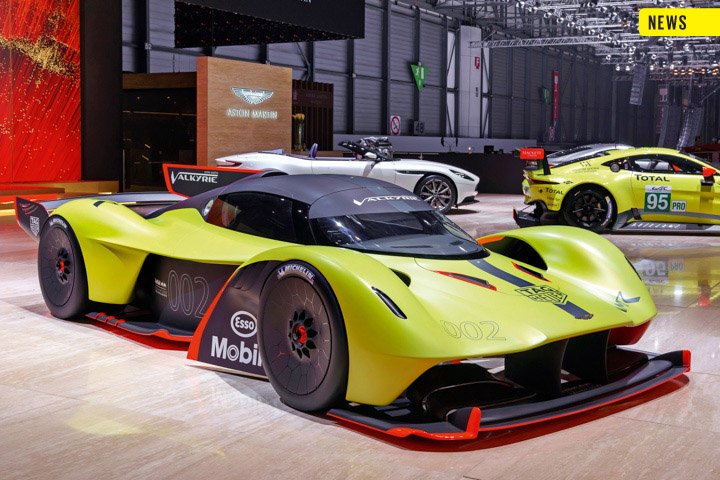 Valkyrie
The hybrid hypercar, co-developed with Red Bull Advanced Technologies, will reach first customers later this year. Its naturally aspirated 6.5-litre V12 produces 1000bhp at 10,500rpm and 546lb ft at 6000rpm and its Rimac electric motor 160bhp and 207lb ft. Peak outputs combined are 1160bhp at 10,500rpm and 664lb ft at 6000rpm.
Valkyrie AMR Pro
The Valkyrie road car will spawn a track-only variant under Aston's new AMR Pro performance sub-brand for its most extreme models. Even more powerful than the Valkyrie on which it is based, the AMR Pro has been made even lighter still and has a target weight of just 1000kg. Only 25 examples are planned to be built of the car that Aston boss Andy Palmer says has "truly mind-bending" performance.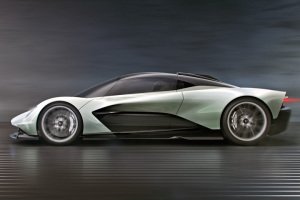 AM-RB 003
Previously known as 'Son of Valkyrie', AM-RB 003 is a star in its own right. Like the Valkyrie, it uses a carbonfibre tub but will draw its power from a hybrid set-up with an Aston-designed, developed and built twin-turbo V6 at its heart. Greater usability over the Valkyrie is planned. A bid for outright victory at the Le Mans 24 Hours is also possible thanks to a new-for-2020 hypercar-inspired rulebook.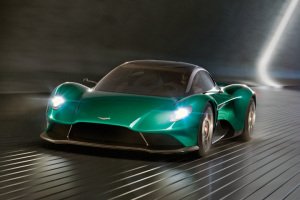 Vanquish
Its three mid-engined big brothers will be limited-run cars, but the Vanquish will be a series-production model in the 'mainstream' supercar segment. It will be based around a new bonded aluminium tub and use the V6 also destined for AM-RB 003. Rivals will be next-generation versions of the likes of the McLaren 720S and the new Ferrari F8 Tributo.