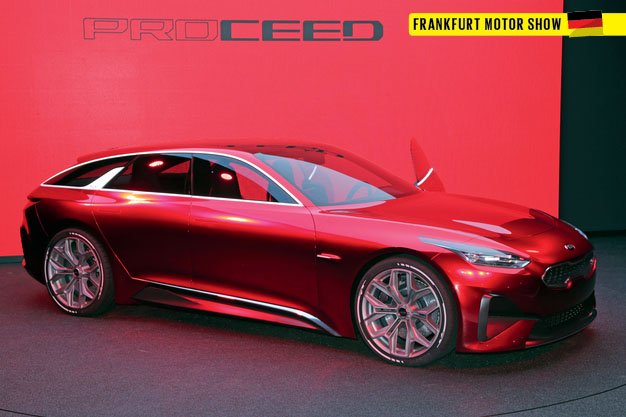 Kia's dramatic Proceed concept is intended to gauge interest in a new type of Volkswagen Golf-sized model, according to the brand's European chief Michael Cole.
The concept is part of Kia's examination of how its Ceed hatchback family could be extended. Cole told Autocar that the rise of crossovers had encouraged Kia to explore ways of boosting the appeal of a future Ceed family.
With the three-door compact hatchback and coupé market segments shrinking, this sleek 'shooting brake' concept could be added as a third body style.