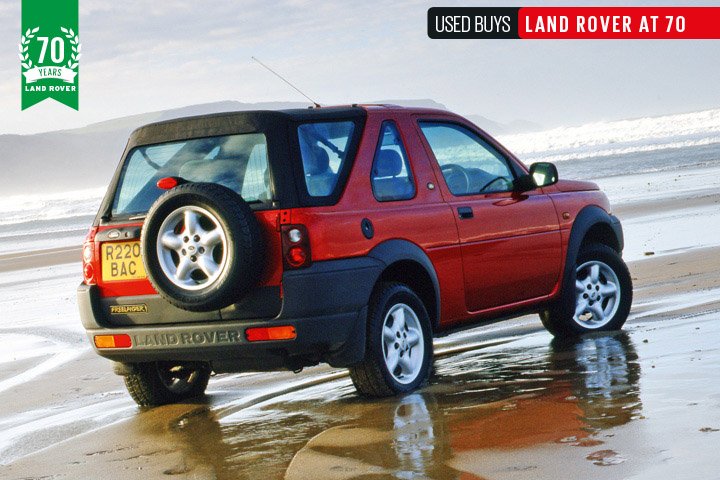 The marque's long history gives plenty of choice. James Ruppert offers a bold and varied selection
Is there really such a thing as a good used Land Rover? I'm just asking, because the stats seem to suggest that they are less than truly dependable. People keep on buying them, though, because they are so damned charismatic. If you are tempted, here are some off-the-beaten-track suggestions.
LIGHTWEIGHT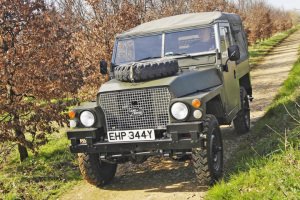 The stone-cold coolest and also the lightest Land Rover is, of course, the army-issue one. It could be flat-packed out of a Hercules and then driven into action. It's a soft-top, too, although some have a Series top. Once at army surplus prices, concours ones are £18,000, but a tidy 1980 petrol is around £12,000. It's the nearest thing we have to a proper Willys Jeep, far cheaper and better to drive, and it doesn't need stencilled graphics to make the point that it is special.
BOWLER NEMESIS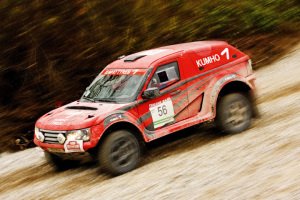 Here's the mad, bonkers Landie that will get you to and from hell and back at an alarmingly high speed. This is not a sensible slogger of a Land Rover. This is the motorsport one. Those people at Bowler make a proper fastback, two-seat, caged-up and ready-to-tackle-the-Dakar sort of thing. Brand new, they are comfortably six figures, but Bowler will also sell you a 2007 Nemesis in need of some updating yet still state-of-the-art. It is FIA specification, of course, so it's ready to rally and it will set you back a relatively reasonable £50,000.
FREELANDER SOFTBACK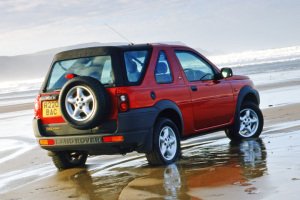 A controversial choice could be a pocket-sized Freelander, which at the moment is the closest you will get in spirit to a new Defender. An added element of fun would be some Softback style. There is nothing that looks more 1990s, with the added benefit of feeling the sun on the back of your neck. An extra element of risk might just be a petrol that has not blown a head gasket. Watch out for rust, too. It'll cost £1295 for a 2002 1.8 Serengeti.
RANGE ROVER CLASSIC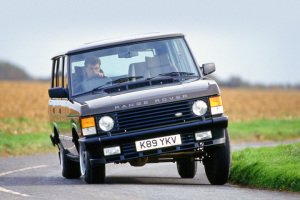 Jaguar Land Rover will build you a three-door Range Rover Classic for £150,000 and that would, of course, be rather splendid. However, if you can tolerate a couple of extra doors, there is no reason why you need to spend so much. A 1993 3.9 Vogue EFi is just about perfect and we found a restored one priced at £9900. Seemed like a bargain to us, especially as you get all the mod cons from that era. Never mind the cruise control, ABS and upgraded hi-fi, it is the little things, such as the front spotlights, that make it stand out. These are becoming really subtle and special.
SERIES ONE

Buying a piece of 4×4 history is far cheaper than you could ever imagine. Jaguar Land Rover can do the whole rebuild thing, but you are only going to use this for fun and to show off. You can buy something on the back of a trailer for £6000 or so. Avoid all the scraped knuckles and hassle by ramping up the budget to circa £15k and you will get a very useful example from 1956. Early stuff is much more pricey, perhaps too pricey, unless you are an anorak who is looking for headlights behind the grille.
RANGE ROVER SPORT

An oddity, but an oddly successful one in the shape of the Discovery-based Sport. These probably represent some of the best-value buys for a contemporary Range Rover if you can afford to fund the V8 fuel habit. However, V6 diesels are available and they deliver late-ish 20s to the gallon. Because it is a contemporary Land Rover, the message system may well be telling you 'hill descent inactive' or 'air suspension inactive'. Then again, old-school poking at the front footwell for damp carpets points to a leaky windscreen and explains any wayward electrics. High-mileage ones start at around £5000 and you can get something from the 2005-2007 era.
LAND ROVER FORWARD CONTROL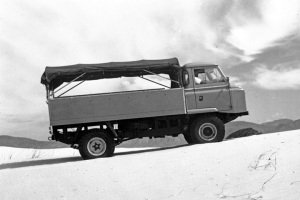 We all need a military-grade 4×4 personnel carrier in our lives at some point and that may explain why many Forward Controls end up as campervans and the perfect mobile location for those seeking an off-grid lifestyle. The purist inside of us wants an olive green one, which would look at home storming around Aldershot. And what a sound it makes, thanks to the V8. A budget of £12,500 is about right to buy a tidy 1975 example, which will climb every mountain and ford every stream.
DISCOVERY 1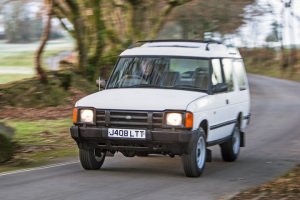 If you don't want to deliberately buy trouble, then just about any Discovery should be given a wide berth. At least the 2, 3 and 4. We can make a case, though, for the original model, which was little more than a Range Rover chassis with a high-rised body on top. They also seem to be properly tough and durable and still don't cost much. A three-door would be cool and we found a 1995 300 TDi with jacked-up suspension and a snorkel at £1600. It'll be fine. No wonder so many owners go to the bother of bobtailing them.
DEFENDER 110 TIPPER

Defenders are quite rightly just about everywhere, but are they really very useful? Half the time, you might as well have a Renault Kangoo if you want to throw some gear in the back, but a tipper… Yes, what we want is possibly a crew cab, then a tipping option with the load bay and a dropside. Now that is handy. A 2006 130 TDi with over 100,000 miles is £14,950.
OVERFINCH RANGE ROVER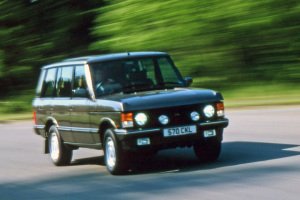 In the old days, the Overfinch badge meant something, quite often that there was a Chevrolet V8 under the bonnet as well as some trick suspension to prevent it from falling over on corners. We'd prefer to time travel to the Range Rover Classic era and stumbled across a 6.3 with Recaro seats at £25,000. English, Buick-engined ones, mostly with handling packs, can be had from around £11,000. A