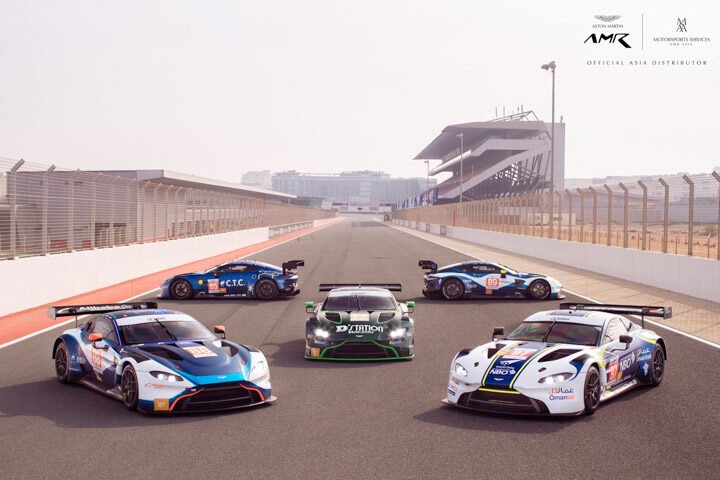 MSAA to market and support customer racing in selected Asian countries
Aston Martin Racing has appointed Motorsports Services AMR Asia Limited the exclusive distributor for Aston Martin race cars in China, Hong Kong, Macau, Taiwan and the south-east Asian region. Malaysian racing driver, Weiron Tan, is the director of MSAA. The Aston Martin cars available are the Vantage GT3 and GT4.
MSAA will also be the official parts supplier and provide technical support and marketing for customer racing events, including the 2022 Asian Le Mans Series, the GTWC Asia and the China GT Championship. Servicing in the region will begin immediately from the existing workshop near Sepang in Kuala Lumpur, Malaysia. There is also a second base of operations in Zhuhai to serve the Chinese market, thereby avoiding any pandemic-related supply chain issues.
The 2018 China GT champions Team ZWEI (formerly known as BSEM Racing), long-time partners of AMR will be the first team to work with MSAA in China, and will race Aston Martin Vantage GT4s. ZWEI will graduate to Race Partner status in China. Further major announcements are expected in the coming weeks.
China and the Southeast Asian region have been key strategic areas of growth in motorsport for some time. MSAA becoming the Southeast Asian distributor expands Aston Martin Racing global network of partner teams. It also enables on-the-ground and remote support from AMR's FIA GT World Endurance Manufacturers' Championship-winning engineers and technicians. MSAA becomes the third established regional hub to provide local support and technical assistance.
For more information, go to www.astonmartinracingasia.com