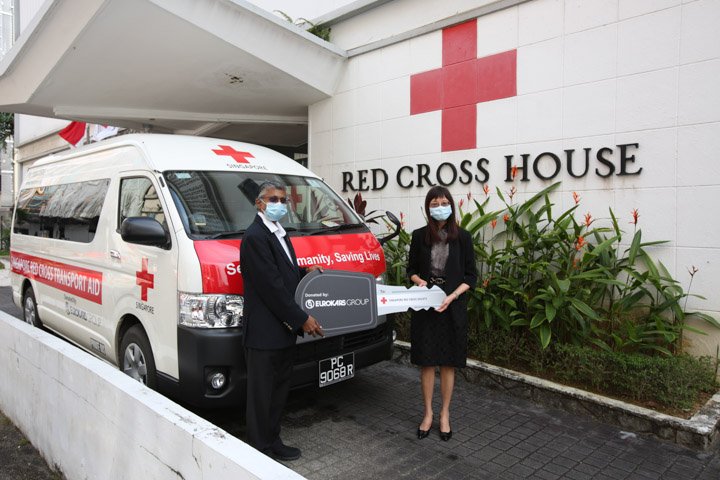 Modified transporter has wheelchair access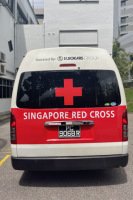 Eurokars Group has donated a transporter modified with wheelchair access to the Singapore Red Cross. The gift was in support of the TransAid Programme, a service that provides transport for the low-income elderly and disabled travelling to health and day activity centre appointments. TransAid also enables access to essential and critical medic treatments, rehabilitation and therapy.
At the handover ceremony, Miss Ong Lay Ling, the Group Managing Director of Eurokars Group, presented the transporter to the Secretary General and CEO of SRC, Mr Benjamin William.
Eurokars Group has been in partnership with the Singapore Red Cross (SRC) since 2002 with Eurokars's first sponsored vehicle for them. The automotive company has also donated vehicles to other organisations. This includes SPD, formerly known as Society for the Physically Disabled in 2017, and in 2019, an ambulance to Tan Tock Seng Hospital and National Centre for Infectious Diseases (TTSH-NCID). The ambulance was fully equipped with emergency and life support facilities, trolley bed access, and an additional auto retractable wheelchair ramp.
In addition, in 2007, the Eurokars Group and the Rotary Club donated a wheelchair modified vehicle to the Tan Tock Seng Patient Care Centre. The vehicle enabled the centre to improve the essential transport services provided by the Care Centre.