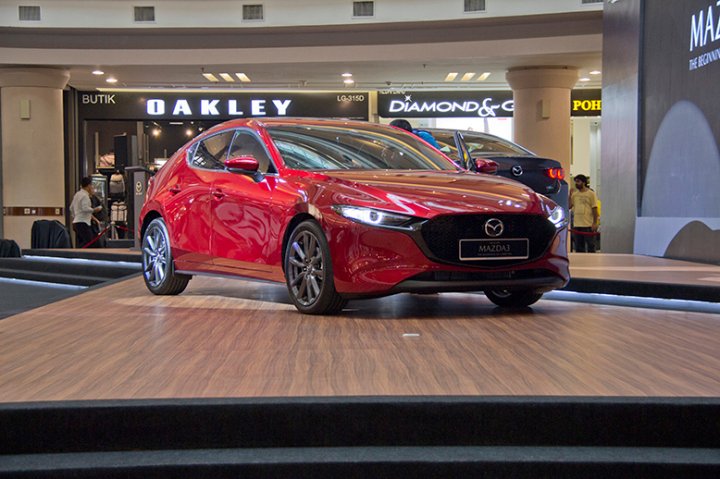 Precautionary recall for fuel pump replacement, six models, almost 20,000 Mazda cars in Malaysia affected 
Mazda Corporation Japan has announced a precautionary recall to replace fuel pumps in almost 20,000 Mazda cars in Malaysia. Models affected are Mazda2, Mazda3, Mazda6, CX-3, CX-5 & CX-9 manufactured between 2017 – 2019. Vehicles produced in 2020 are not affected by this product recall.
This product recall is necessary as a preventive measure to address the possibility of loss of engine power or vehicle stalling caused by the fuel pump module.
Customers will be notified by post and mobile SMS. Affected customers should contact any Bermaz authorised service centres to make an appointment.
The fuel pump replacement is free of charge. All costs related to this replacement will be borne by Mazda Motor Corporation, Japan. Replacing the fuel pump will take around 1.5 hours but it may be slightly longer depending on the model and the work load at the service centre at the time of appointment. The replacement stocks will be available in stages.
Vehicle owners can get more information on this product recall or check their vehicle chassis number via //mazda.com.my/mazda-recall-information-centre. In the case if customers are experiencing unusual condition while driving, it is important to stop the vehicle in a safe place and make contact with the Bermaz authorised dealer or service centre for next step.
* * This article was updated on 23 October 2020 to reflect a change of information: the cost of the fuel replacement will be borne by Mazda Motor Corporation, Japan and not Bermaz Motor as previously reported **