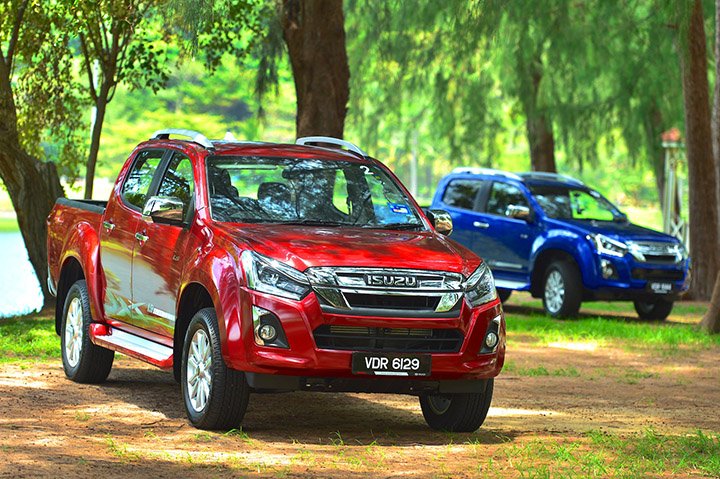 No instalment payments for up to six months for new D-Max pick-up trucks 
Isuzu Malaysia is offering three to six months deferment on loan repayments on new D-Max pick-up trucks bought between 1 June and 31 August 2020.
The campaign covers almost every model in the Isuzu D-Max range. It offers up to 90% financing margin for a maximum tenure of 84 months. The minimum loan amount to qualify for this campaign is RM20,000.00.
Two engine capacities are available, a 3.0-litre and a 1.9-litre. Also a choice of manual or automatic transmission and body configuration, single or double cab. The 1.9-litre D-Max has the lowest road tax in its segment.
The Isuzu D-Max has been a participant in the annual Borneo Safari off-road expedition for the last 14 years. It has also competed in fuel efficiency challenges and completed the drive from Bangkok to Singapore on one tank of diesel.
In a recent demonstration of its capability, a 1.9-litre single-cab D-Max climbed four of the highest peals in Peninsular Malaysia carrying a tonne of cargo. The truck covered 1145km and completed the challenge with fuel to spare.
A full list of Isuzu D-Max models can be found at //isuzu.net.my/pickup/