Audi Singapore launches Audi Online Showroom and digital initiatives to remain active during Circuit Breaker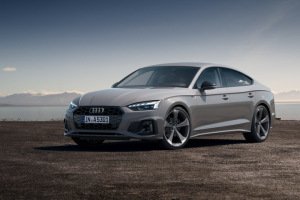 Audi Singapore has suspended physical operations at the showroom during the Circuit Breaker but activities continue. The Audi Online Showroom went live on 27 April 2020 with all the current models available for viewing.
The Online Showroom's highlight is the preview of the updated Audi A5 Sportback with new looks, Audi Matrix LED headlights and a variety of new wheel designs, ranging from 18- to 20-inch. There's also the latest infotainment infrastructure, which allows enhanced connectivity to the internet as well as the driver's mobile devices.
Over the next few weeks, Audi has additional special previews planned including the updated Audi RS 4 Avant, the Audi RS 5 range, the Audi RS 6 Avant and, for the first time for Singapore, the Audi RS 7 Sportback.
For all online preview models, visitors will have the chance to "Register their interest" to reserve their place for the cars and also be the first in the country to receive their cars if they confirm their purchase.
Also launched is the Audi Flagship Store on LazMall. Audi fans can buy Audi Genuine Accessories and Audi lifestyle collection at the Flagship Store. Exclusive Audi merchandise items are available for preorder with special discounts on orders made before 1 June. Free shipping is offered for any merchandise purchased from now till 31 May, 2020. Orders can only be delivered after the Circuit Breaker.
Customers who "follow" the flagship store on LazMall will receive a 10% discount voucher. The official Audi Flagship Store on LazMall can be found at //www.lazada.sg/shop/audi.
View the Audi Online Showroom at //www.audisale.sg