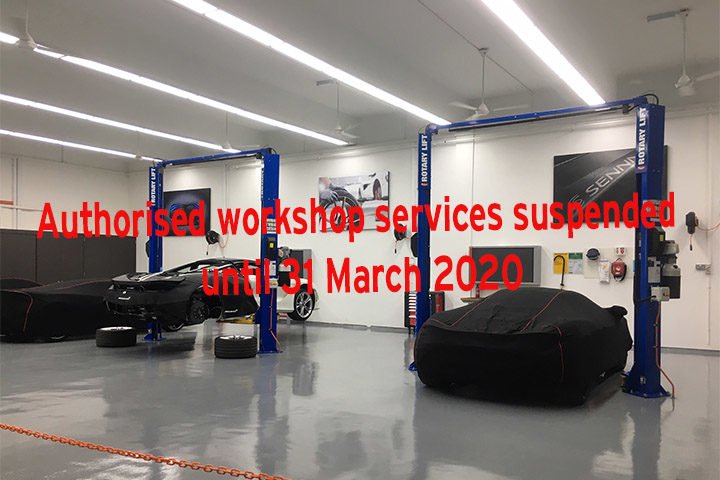 Car companies have confirmed that they will close for the Movement Control Order's 14-day duration
Workshop closures until 31st March in line with the Movement Control Order came into effect at midnight on 18 March 2020. Usual business hours will resume on 1st April 2020 unless the Movement Control Order is extended. Some car companies sent out notifications, others posted on social media. A few have announced the services in place for emergencies. Here's a summary:
Ford operations have also been suspended. For Ford owners, in case of any vehicle emergency breakdowns, customers can contact 1300 38 3181.
Honda Malaysia will close business operations comprising the assembly plant in Pegoh (Melaka), sales office and dealerships nationwide as well as all service centres.
Edaran Tan Chong Motors, official distributor of Nissan vehicles will close its business operations temporarily comprising sales showrooms and Tan Chong Ekspres Auto Servis Sdn. Bhd. (TCEAS) service centres. Customers can reschedule their service appointments by calling their respective service centres, SMS or the DriveOn app. ETCM will be contacting new Nissan customers to reschedule their vehicle delivery appointment to April onwards.
Lexus and Toyota will close their workshops. Any customers who require information or assistance should contact Toyota FREEPHONE at 1800-8-TOYOTA (869682) or Lexus FREEPHONE at 1800-88-LEXUS (53987).
Mazda has closed all operations until 31 March. In case of emergencies, contact the Zoom-Zoom line at 1800-22-8080 or 24h Roadside Assistance at 1800-18-8011.
Mercedes-Benz factory, showrooms and workshops are closed. Those with service appointments will be contacted to reschedule. Service24h Roadside Assistance is available for emergency breakdown and technical issues. Contact 1-800-88-1133 if any help is required.
Perodua will suspend all operations. Should owners experience any issues with their vehicle during the closure, they should call Perodua Auto Assist toll-free, at anytime at 1-800-88-5555.
Porsche usual operations will be temporarily unavailable from 18 March to 31 March.
Proton will be halting all activities for the rest of the month. For emergency cases such as breakdowns or accidents, please contact the Proton Customer Care hotline 1-800-888-398 for urgent assistance (available 24-hours). For inquiries and complaints, an e-mail may be sent to customercare@proton.com.
Renault showrooms and service centres will be closed until 31 March but customers who need help can still contact 1800-18-8663 or connect with TCEC via chat, Monday – Sunday, 8:00 am – 8:00 pm. Renault E-Store customers can continue to buy or subscribe to Renault vehicles and complete the entire process online, from selecting the Renault of their choice, uploading their documents and making their payments online at renault.com.my. TCEC is offering the option of door-to-door delivery of each customer's new or subscribed vehicle, which will be sanitised before the handover. However, deliveries will only take place after 1 April 2020.
Subaru showrooms and aftersales services nationwide will be closed until 1 April.
Volkswagen service centres will be closed but the Volkswagen Customer Care team will be available at 1-800-18-8947. Roadside Assistance will remain operational and can be contacted at 1-800-88-2389. Volkswagen Malaysia also reassures customers that should the scheduled service appointment for their car fall during the Restricted Movement Order, the warranty of the car will be honoured.
Volvo showrooms and aftersales services nationwide will be closed until 1 April.
Updates will be added as they come in.