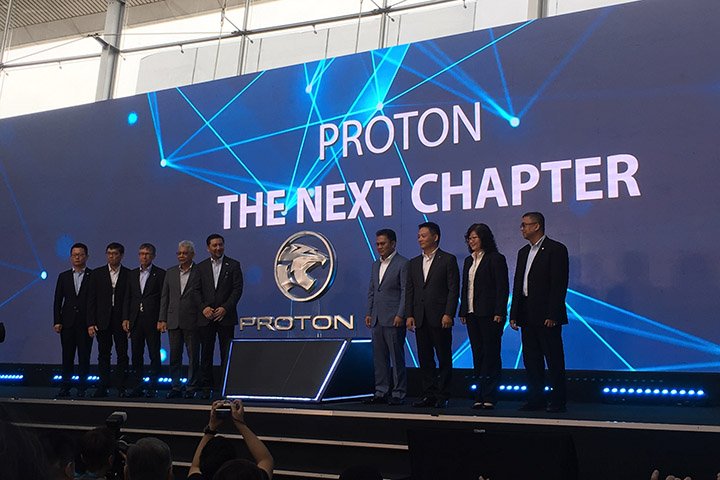 Proton outlined growth ambitions underscored by new brand logo and refreshed core values
Proton is riding on the wave of its success to launch its new brand logo, tagline and core values. Following its global strategic partnership with Zhejiang Geely Holding Group two years ago, Proton has seen a sharp increase in sales, underscored by the growth of its 3S and 4S centres nationwide.
Proton achievements this year include
No. 2 spot in terms of sales for the year 2019
36 per cent growth in a market that saw a 5 per cent decrease in total sales
More than 102 3S and 4S centres and counting
5 new models launched in the span of 8 months.
Proton's new branding is driven by three core values: innovative technology, reliability and international
Innovative Technology
Proton will adopt and equip its products with the most innovative technology available, incorporating global R&D and Geeley's iNTEC advanced platforms. This has already been demonstrated through its voice controlled interface which debuted in the Proton X70, and also the Proton Saga which is the first vehicle under RM40,000 to come with EBD and ABS safety technology as standard.
Reliability 
Proton aims to raise the standards of its products. This would be achieved through improving build quality as well as through its aftersales service. This would be achieved through adopting global standards and best practices and instilling these through training to produce best-in-class service. This includes increasing the number of 3S and 4S centres which is now at its highest ever at 102 in total.
International
Today Malaysia, tomorrow, the world! Proton's ambition is to be a global brand and one of the top three automotive manufacturers in ASEAN. Proton will adopt a global view in its manufacturing and development trends. With this in mind, they would attract global talent, work with global partners to leverage on its world-class supply-chan and adopt global technology.
New Logo and Tagline
The Proton brand logo has been updated. The silver tiger's head is more stylised and a new tagline, Inspiring Connections added. The brand aspires to use technology and mobility to help people form community bonds.