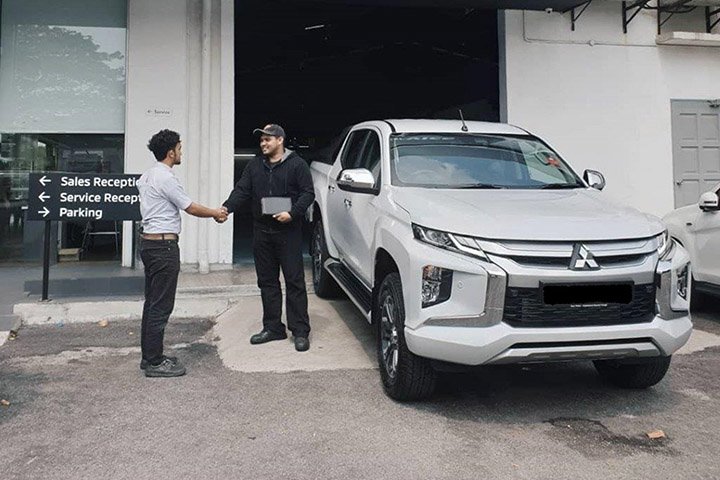 MMM ranks first for a second consecutive year in J.D. Power 2019 Malaysia Customer Service Index Mass Market Study 
Mitsubishi Motors Malaysia (MMM) has achieved a top spot in the J.D. Power 2019 Malaysia Customer Service Index (CSI) Mass Market Study. The company now stands at the top spot in Overall Satisfaction with a score of 791. And having to have done it last year, MMM has done it again this year making its second consecutive year. Previously, the company had been standing within the top three spots for five consecutive years prior.
Currently, MMM offers Malaysian motorist the Triton 4X4 pick-up truck imported as CBU (Completely Built-Up) units from Thailand, and locally assembled ASX Compact SUV and Outlander in Malaysia.
"We are delighted to be ranked highest for the 2019 Malaysia Customer Service Index (Mass Market) Study conducted by J.D. Power. We are even more delighted to win this recognition for the second consecutive year and remained in the top three positions for five consecutive years!" said Tomoyuki Shinnishi, Chief Executive Officer of Mitsubishi Motors Malaysia.
What was the J.D. Power 2019 study's methodology?
According to J.D. Power, the 2019 Customer Service Index (Mass Market) Study is based on responses from 2,644 new-vehicle owners who received their new vehicle between February 2016 and June 2018 and had their vehicles sent for service between February 2018 and June 2019. The study fielded from February 2018 and June 2019 measured customers' satisfaction with the servicing and vehicle-return process.
Now at its 17th year, the study measures the overall satisfaction among vehicle owners who visited an authorized service centre for maintenance or repair work during the first 12 to 36 months of ownership and is based on five factors; service quality (25%); vehicle pick-up (21%); service initiation (20%); service facility (17%); and service advisor (16%). Presently, the overall satisfaction for the industry averages 761 points.