The new 2019 Proton Saga now has a new look and modern features inside
Proton Holdings Bhd has launched the mid-life refresh 2019 Saga, now with new features and tweaked design. The exterior refresh treatments include the front grille, front and rear bumper. Also new are LED daytime running lamps, new 15-inch wheel design, and integrated rear spoiler. Speaking of that, access to the rear boot can be done from a push of a button on the keyfob.
Besides the updated exterior, what's new in the 2019 Proton Saga?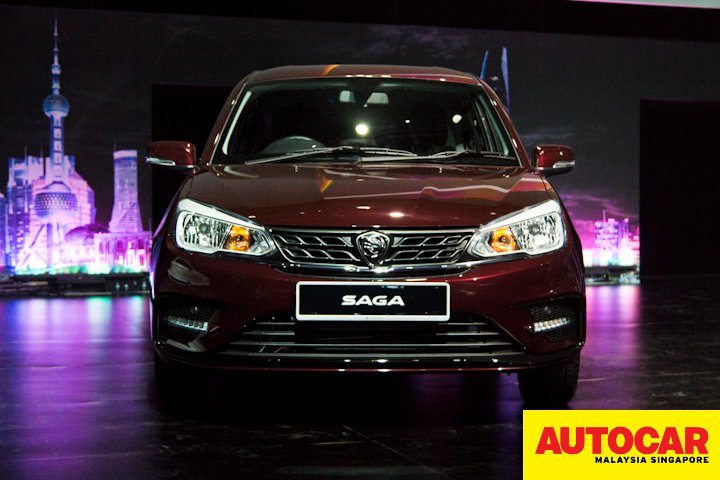 Besides the nip and tuck outside, the interior also received updates and newly added features. Noteworthy items to note are the new LED map lamp, new sun visor with ticket holder and mirror are sorely needed items the last Saga lacked.
In addition, the 2019 Saga comes with foldable assistant grips, new headlining, and new seat upholstery. Moreover, the biggest change inside is the new 7-inch touchscreen. This comes with Bluetooth connectivity, 16GB of internal storage, and smartphone connectivity. Also new is the new instrument cluster and multi-function display.
Vehicle mobility comes from a 1,332 cc four-cylinder with two overhead cams and 16 valves. Timing is variably adjusted with VVT. Peak power is 94 Hp at 5,750 and peak torque at 4,000 rpm.
No more CVT, now with conventional Auto.
Gone is the old CVT transmission and in with a Hyundai-sourced 4-speed conventional automatic transmission. Proton says that the conventional automatic gearbox provides better control and acceleration in stop-start traffic situations. Moreover, it is said that the 2019 Saga has improved fuel consumption. Besides that, the 2019 Saga gets bigger brakes and Proton says that the Saga has better stopping power.
What are the specs and prices of the new 2019 Proton Saga?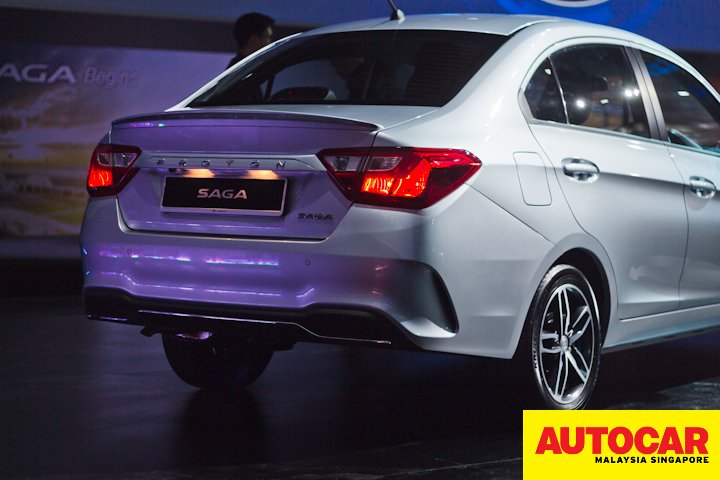 Price-wise, the 2019 Saga Standard MT is priced at RM32,800, the Standard AT is priced at RM35, 800, and the Premium AT is priced at RM39,800. Many of the highlighted standard equipment above is only available in the Premium AT trim. While the remote boot release button, multifunction display, Bluetooth connectivity and ECO Drive Assist are available throughout. Likewise, Electronic Stability Control (ESC), Hill Hold Assist (HHA), Traction Control System (TCS), front parking sensors, and reverse camera are not available in both Standard trims.
The 2019 Saga comes in five exterior colours, Rosewood Maroon. Ruby Red, Snow White, Jet Grey, and Armour Silver.
In addition to the existing active and passive safety systems, the 2019 Proton Saga comes with a reverse camera like the previous model, but now the image is relayed in the 7-inch screen, another welcome change in the refreshed Saga. If you're opting for one, you can head over to www.proton.com to book yours online.