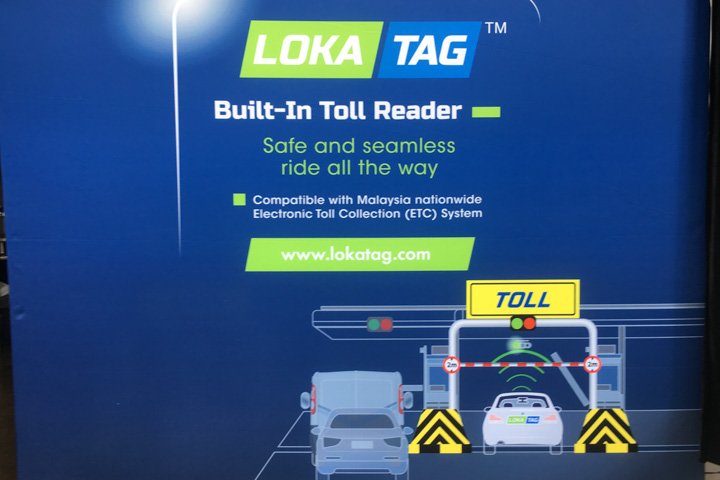 Wired up to the car's battery and permanently installed, LokaTag is compatible with the Malaysia nationwide Electronic Toll Collection System for drive-through convenience
The first aftermarket built-in toll card reader, the LokaTag, has been launched. An alternative to portable devices like the SmartTag and MaxTag, the LokaTag is permanently installed in the vehicle as an in-car integrated unit powered by the vehicle's battery.
LokaTag is the first and only authorised aftermarket built-in toll-reader. It operates via infra-red and is compatible with the nationwide Electronic Toll Collection System in Malaysia of which Efkon, an Austrian company, is the technology provider. Currently, Efkon is developing additional enhancements to the features in the infra-red electronic toll readers including equipping the devices with Bluetooth connectivity and voice alert capabilities in the future. Bluetooth connectivity would enable users to interact with the electronic toll reader units using devices such as smartphones and car media systems.
Currently five major car brands offer built-in toll readers in their cars.
Available through Shopee Malaysia (www.shopee.com.my), the LokaTag costs RM499. The purchase price includes free installation. For customers in the Klang Valley, Penang and Johor, this is an on-site service. For customers elsewhere, installation is at selected authorised dealers, also free-of-charge. A 0% Easy Payment Plan (EPP) is available for an additional RM1.