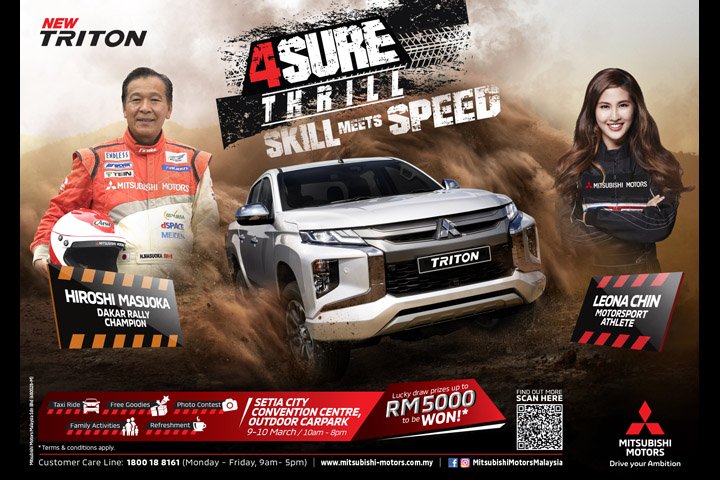 See the Mitsubishi Triton show off its abilities in the skilled hands of t

wo-time Dakar Rally Champion, Hiroshi Masuoka and 

Malaysia Motorsports Athlete, Leona Chin
What are you doing this weekend? Head over to the outdoor carpark at Setia City Convention Centre in Setia Alam and be driven in the Mitsubishi Triton as it is put through its paces by top drivers, Hiroshi Masuoka and Leona Chin.
Besides the thrilling ride, other events over the weekend of 9 and 10 March are test drives of the new Triton on an off-road track with uneven surface and muddy terrain, specially designed  to put the new Triton to the test.
There will also be refreshments, free goodies, a photo contest and other family activities and a lucky draw with prizes worth up to RM5000 to be won.
The Mitsubishi 4Sure Thrill weekend:
Setia City Convention Centre Outdoor Carpark
9-10 March 2019
10am – 8pm