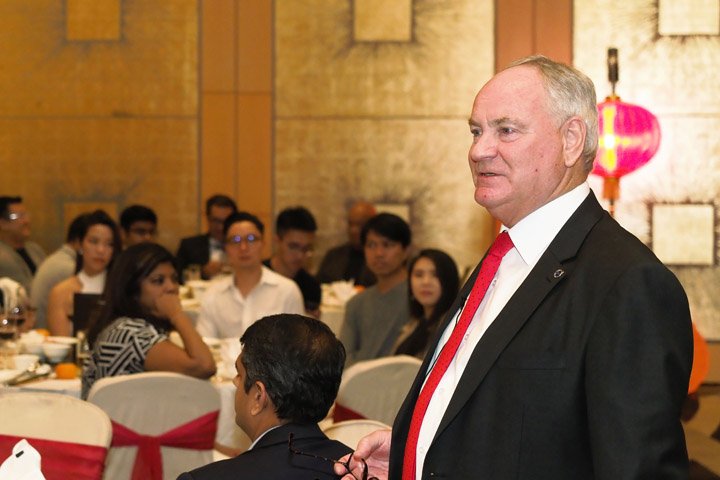 Volvo Car Malaysia saw a 35 per cent sales increase in 2018 from 2017
The Swedish premium automaker delivered 1384 units in 2018. This is a 35 per cent increase on 2017 and a 48 per cent increase from 2018 when 1021 and 934 units were delivered respectively. The market growth is attributed to the introduction of the XC90 T8 Twin Engine in late 2015.
In 2018, the Malaysia Volvo assembly plant exported a total of 1889 units of V40, XC40, S60, V60, XC60, and XC90 to Thailand, Taiwan, Philippines and Vietnam. The increased export volume was due to investments made to the plant to accommodate more assembly volume and new platforms such as the Scalable Product Architecture (SPA) that underpins its new 60s and 90s Range, and the Modular Compact Architecture (MCA) used by the new XC40.
The transformation plan was led by the Managing Director of Volvo Car Malaysia, Mr Lennart Stegland, in a multi-pronged strategy that involved an overhaul of retail operations, customer touch points, and product offerings in Malaysia.
"From a consumer standpoint, the first visible change to our existing retail operations is the implementation of Volvo Retail Experience (VRE), a dealer standard that perfectly complements our new and exciting product line," said Stegland.
VRE is a comprehensive standard that covers critical aspects of a dealership and aims to bring a more customer-focused experience based on Volvo's Scandinavian-inspire values: from the look and feel of the showroom to the quality of service rendered to customers.
"Enforcing the VRE standards for our existing dealerships in 2017, sets the correct level of expectations for our prospective dealer-partners in the next phase of the transformation which involves the expansion of our dealership network," explained Stegland.
The transformation also took customer service experience into consideration and yielded positive results after extensive training and programmes were rolled-out to Service Advisors across the nation. Volvo's Customer Experience Management (CEM) scores, gathered from a survey of service customers, had doubled from 2017.
Volvo Service Agreement (VSA) was also unveiled in 2018 – this service agreement which includes a comprehensive service package that covers replacement of most wear-and-tear parts (excluding tyres), gives owners the freedom of choosing between a 3 (VSA 3) or 5 (VSA 5) year plans.
"It is common practice within the industry to include the cost of services packages into the sticker price of the car. We are challenging this by being transparent about these costs and letting the customers select a plan that is more suited to their individual preferences," added Stegland.
Moving forward, Volvo Car Malaysia plans to take its customer experience to the next level by rolling-out a new service concept they call Volvo Personalised Service or VPS in 2019. A new management system to ensure optimum availability of parts called Volvo Managed Inventory (VMI) will also be introduced sometime this year.
In terms of dealership network, Volvo Car Malaysia has grown its nationwide presence to a total of 11 dealerships which includes the recent re-introduction of the brand in Kuching after close to 10 years. The company is aiming to add more dealerships in 2019, especially in locations that is currently not represented by the brand.
2018 also saw the launch of several models from Volvo Car Malaysia, including the XC90 T5, S90 T5, XC60 T8 Twin Engine, XC60 T5, and the new XC40 T5 R-Design. The market response has been positive for most of these models with the XC60 recording the most gains from the total units delivered and the XC40 taking in a strong order book.
On the Financial Services front, Volvo Car Malaysia had also introduced Volvo Car Leasing – a first for Volvo Cars in Southeast Asia – that lets customers enjoy stress-free Volvo ownership, minus the usual financial strain of a hire-purchase agreement. The company is also planning to introduce Volvo Insurance in partnership with AXA Insurance later this year.
Volvo Car Malaysia is projecting a double-digit growth in 2019 with the new XC40 and the opening of more retail locations as the two main drivers.