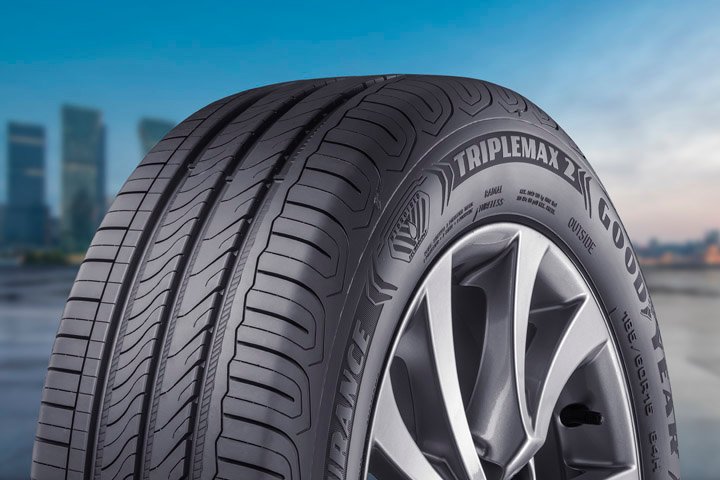 Latest addition to Goodyear's Assurance TripleMax Series designed to improve grip and reduce stopping distance 
Goodyear celebrated its 120th anniversary in 2018 and in conjunction with the milestone, Goodyear Malaysia has launched the Assurance TripleMax 2 tyre. Aimed at the mid-passenger segment, the original Assurance TripleMax was launched in 2013 and has been the choice of major car manufacturers.
The Assurance TripleMax 2 was designed to improve the safety and durability of the tyres with improved grip performance and shorter braking distance under wet road conditions enabling drivers to stop and drive safer.
The tyres deliver better performance in the follow areas:
Excellent Wet Braking Performance: an innovative compound formulation increases stickiness. The optimised microstructure delivers better grip and braking performance in wet road conditions.
Enhanced Handling Performance: The new HydroTred Technology with optimised footprint and more effective contact pressure delivers better tyre cornering stiffness and steering precision.
Improved Comfort Performance: the new tread pattern is designed to minimise pattern noise throughout tyre life, providing a smoother and more comfortable drive.
Resistance Performance: Additional technical features on the sidewall, construction design and materials have been introduced in Assurance TripleMax 2 to increase resistance to sidewall impacts.

Goodyear Assurance TripleMax2 is available for purchase and fitting at almost 200 Goodyear Autocare outlets in major towns nationwide.