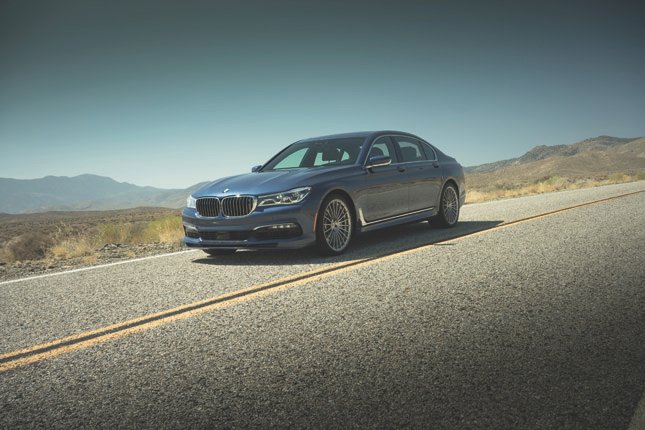 The Alpina B7 is now available in Singapore. Based on the latest BMW 7 Series, the B7 is high performance and luxury at unparalleled levels in the sports limousince performance.
The 4.4-litre V8 bi-turbo in the flagship BMW 750i is been reworked by Alpina and now produces 608bhp and 800Nm of torque. This enables the B7 to reach 100km/h in 4.2 seconds and the capability to reach 330km/h flat out.
Like with all Alpinas, besides modifications to the engine, the car's suspension and drivetrain have also been tweaked, and there are new Launch Control and Alpina Sport+ driving modes that have been uniquely calibrated for the B7. Inside, the car gets the usual Alpina special trimmings, with bespoke upholstery and a special numbered plaque to indicate the car's production number for added exclusivity.
Munich Automobiles, the official distributor for Alpina in Singapore is located at 30 Teban Gardens Cres, Singapore 608927. For more information, call 6899 6996.