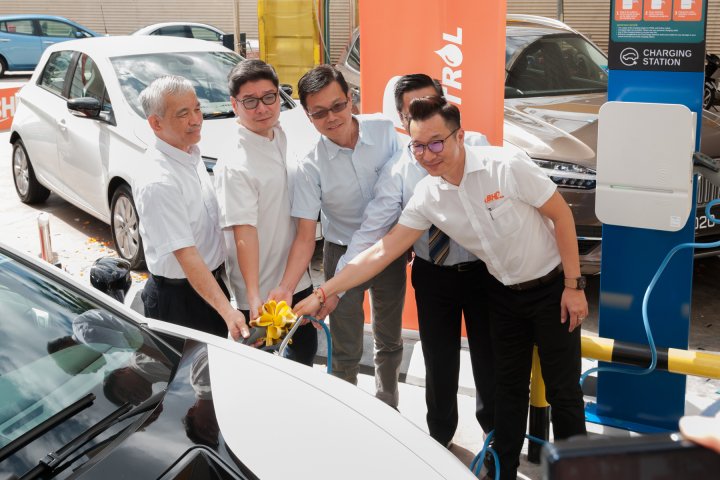 Drivers of electric vehicles (EVs) and plug-in hybrids (PHEVs) now have two additional locations in the Klang Valley to charge their cars. Boustead Petroleum Marketing (BHPetrol) has installed an electric charging point at their service stations at Kg Sg Kaya Ara in Petaling Jaya and at Sg Besi Harmony after the toll plaza on the highway to Seremban.
The charging stations are equipped with model Type 2, 3-phase, 22kW fast chargers but owners need to have their own charging cables. The service is currently free.
The installation of dedicated EV charging bays at BHPetrol stations is a collaboration with First Energy Networks Sdn Bhd (FEN), a subsidiary of Tan Chong Group.
The launch of the electric vehicle charging stations took place on the 11th anniversary of the BHPetroleum brand on 14th February.