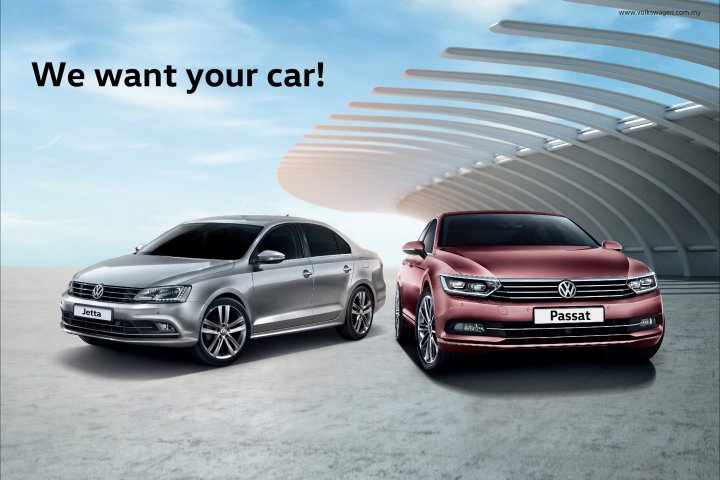 Buy the new Jetta or the all-new Passat and get an exceptionally good deal under Volkswagen Passenger Cars Malaysia's trade-in programme.
The new Jetta starts from RM108,990 while the all-new Passat starts from RM159,990. This offer is open to owners of Volkswagen cars as well as other brands.
The new Jetta is available in three trim levels, Trendline, Comfortline and the top-of-the-range Highline. Powered by a 1;4-litre engine with a seven-speed dual-clutch gearbox, it produces 150bhp with 250Nm of torque.
The all-new Passat comes in two engine variants, a 1.8-litre engine paired with a seven-speed dual-clutch gearbox that produces 180bhp and 250Nm or a 2.0-litre, 220bhp, 350Nm engine paired with a six-speed dual-clutch gearbox. The 1.8-litre Passat is available in Trendline and Comfortline trims while the 2.0-litre comes in Highline trim.
The trade-in programme is valid for owners of vehicles with minimum 6 months' ownership from the registration date. The traded vehicle is subject to prior inspection and valuation by authorised dealerships who will make the final decision on the trade-in vehicle acceptance. This promotion runs until 31st March 2017.
You can find out more about this trade-in programme at your nearest Volkswagen show room.