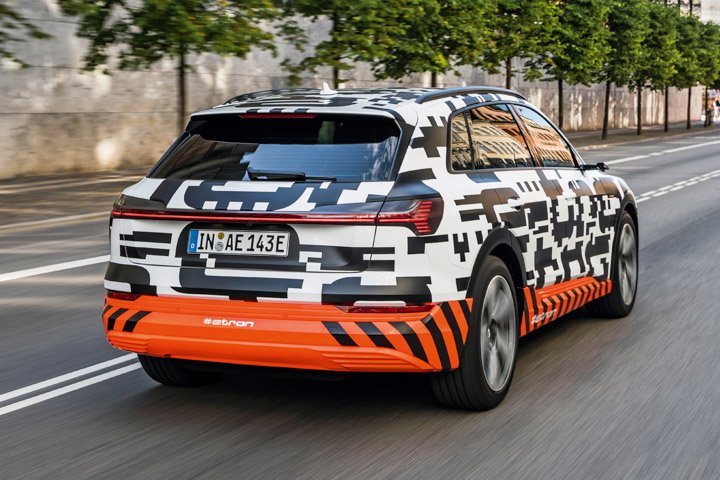 Audi will launch its E-tron electric SUV later this year, although an original reveal at the end of August has been delayed. With rival Jaguar achieving a head start with its already launched I-Pace and Mercedes' electric EQ C SUV due to be revealed in September, Audi is keen to keep attention on its electric SUV, which is why we found ourselves as a passenger in an E-tron prototype recently.
It's always hard to glean much from the passenger seat, but Audi's claims of refinement are difficult to argue with, although the serenity of the experience isn't so dissimilar to that of existing EV models at the town speeds we experienced.
Space is good too. Four adults fit comfortably and the 600-litre boot (the I-Pace has 656 litres) is supplemented by a 60-litre under-bonnet stowage area for charging cables.
There was no chance to verify performance, but the 95kWh battery pack and a pair of motors with a combined output of 355bhp promise a 0-62mph sprint in under 6.0sec and a top speed of 124mph.
All in all, first impressions from the passenger seat of this prototype reveal what you'd expect from Audi: that it'll be a strong contender for class honours when it finally meets rivals from Tesla, Jaguar, Mercedes and more.