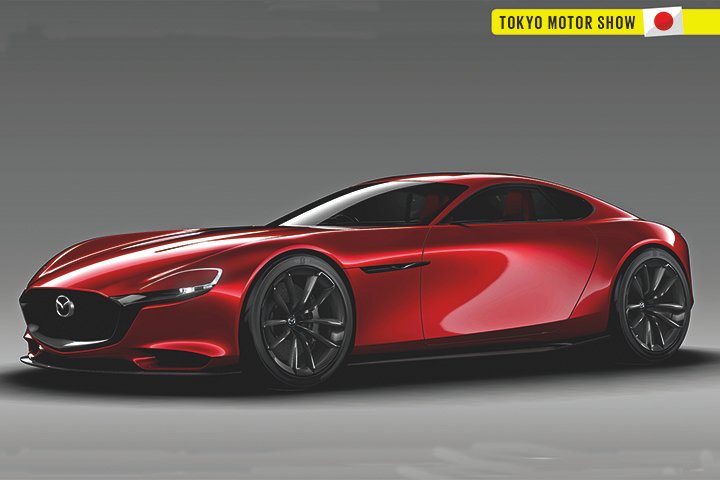 Mazda will revive its rotary engine as a range extender for hybrid vehicles, but has not ruled out the possibility of also having a car powered solely by the new unit.
The firm has not had a rotary-engined road car in its line-up since the RX-8 went out of production in 2012 but is interested in reintroducing the technology. Mazda's RX-Vision concept (pictured), which was shown at the Tokyo motor show in 2015, used such a powertrain.
However, Mazda engine boss Mitsuo Hitomi has now confirmed that a rotary engine will appear in a range extender version of its first electric vehicle, due in 2019.
When asked if Mazda was developing a standalone rotary engine, Hitomi said: "Even if there isn't a plan to have it in an actual product, of course we are developing a rotary engine alone."