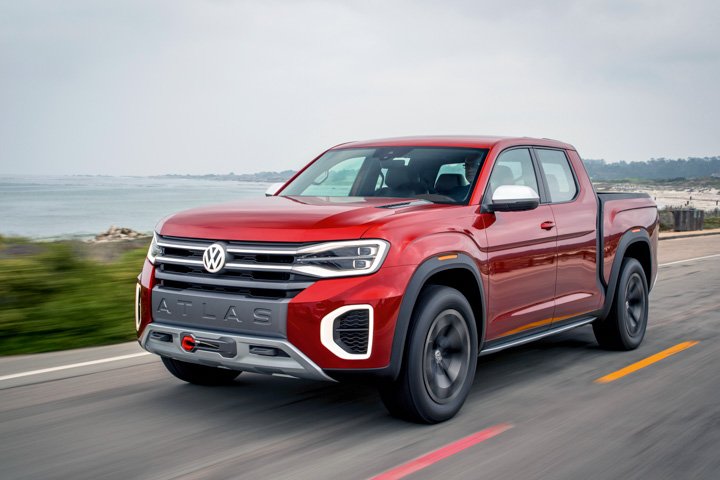 Volkswagen looks set to team up with Ford to develop a shared pick-up platform, according to sources close to the German brand. The move would mean that a future truck based on the Atlas Tanoak would share its platform with a successor to the existing Ford Ranger.
The deal would be an extension of a proposed 'strategic alliance' between the two industry giants to help boost the competitiveness of both companies through sharing development costs. Previously, the deal mentioned only the development of new commercial vehicles together.
A new ladder-frame chassis could be developed as part of the deal, which is yet to be officially confirmed. That would help Volkswagen to boost the profitability of models such as the US-aimed Atlas Tanoak, allowing it to sit above the Amarok in the range.
Volkswagen is currently considering whether to offer a new pick-up with the monocoque construction of the Atlas Tanoak concept car in the search for refinement and improve on-road ability, or stick with the more rugged and traditional ladder-frame chassis for ultimate payload and towing capacity.