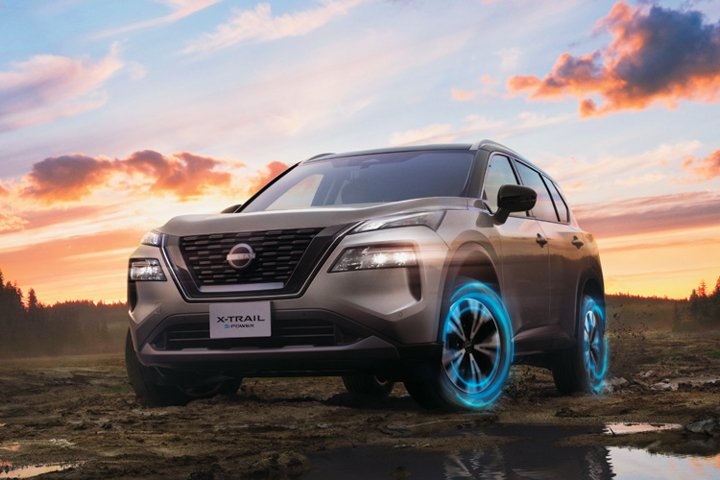 Nissan X-Trail e-Power first unveiled at Singapore Motorshow 2023
The Nissan X-Trail e-Power is now available in Singapore. The all-wheel drive hybrid comes with the second-generation e-Power electric powertrain system and e-4ORCE all-wheel-control system. The car made its debut at the Singapore Motorshow 2023 in January.
Thanks to its redesigned platform, the new X-Trail e-Power now has a reduced body weight and an increased rigidity for improved cabin quietness by insulating against road and powertrain noise.
The second-generation e-Power system, it has been upgraded with improved power, smoothness, and quietness. The world's first mass-produced variable compression ratio engine, the system's gasoline engine serves as a generator to produce electricity. Combined with the compatibility of the VC-Turbo engine and the e-Power system, the engine has improved output even at low revs while maintaining high fuel efficiency.
The e-4ORCE all-wheel-control system with twin electric motors delivers torque, stability, and agility. The advanced e-4ORCE system coordinates the forces working in the vehicle to provide a more comfortable ride for all passengers, even during stop-start driving in traffic.
In addition, e-4ORCE controls the driving force and braking of the front and rear twin electric motors to maximise the tyre frictional force. This provides cornering from optimal traction as well as improved driving safety as e-4ORCE minimises wheel slippage and enables smooth starting and driving, even in slippery conditions.
The Nissan X-Trail e-Power retails from $254,800 (valid till 17 May 2023. Contact www.nissan.com.sg for the latest pricing).