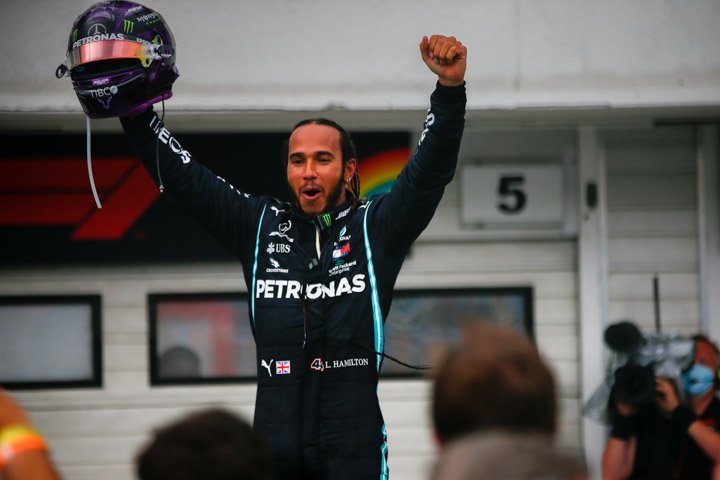 New collection from Puma to commemorate Lewis Hamilton's seventh World Championship title
Puma is paying homage to Lewis Hamilton's seven World Championship title with a new collaborative collection. Hamilton has been the brand's ambassador for performance since 2017.
The relationship with Puma began in 2013 when Hamilton moved to Mercedes-AMG Petronas Formula One. Puma has been the team's technical clothing and footwear supplier since 2012. This includes the race suits and race boots with the objective of ensuring the drivers' competitiveness and safety through high-end light-weight fabrics and fireproof materials.
"We definitely have got the highest tech racewear kit," said Lewis Hamilton. "Though such a development process does take its time. Puma has been very responsive and quick to support us."
The interaction between driver and race gear supplier is key to assuring that the Mercedes-AMG Petronas F1 Team receives the best quality and fit they need on their quest for the podium.
Training is one of the most important aspects for a race driver to focus on in order to remain competitive from the first lap to the last of a Grand Prix. "It's always a lot of time training and preparing," Lewis added. "Actually people watching Formula One do not realise how physical racing actually is as it does look easier on TV. "