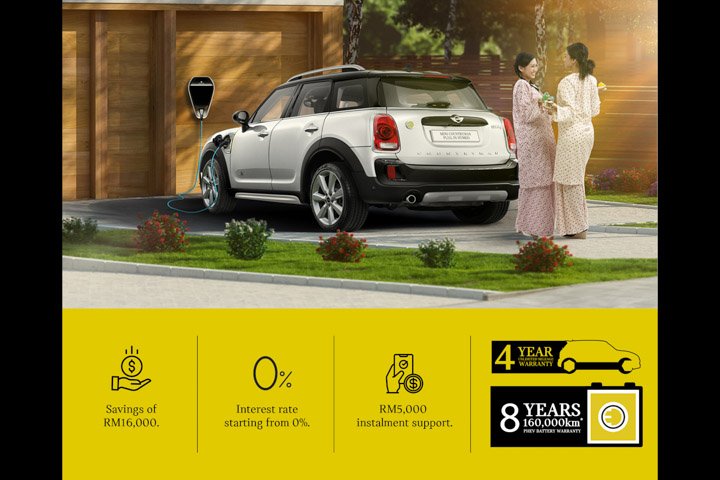 MINIMISE campaign offers cash rebates, low financing rates and instalment support on MINI cars
MINI Malaysia has launched the MINIMISE campaign. The promotion offers a zero per cent interest rate exclusively for the MINI Countryman Plug-In Hybrid. There's also a cash rebate of RM16,000 and instalment support of RM5,000. The MINI Countryman Plug-in Hybrid comes with a complimentary MINI Public Charging Cable and a ChargeNow card for complimentary recharging at any of the 309 ChargeNow facilities nationwide for a full year.
The MINIMISE campaign also offers an instalment support of RM3,000 to RM5,000 for a wide range of MINI models, as well as further cash rebates from RM8,000 to RM22,000.
BMW Group Malaysia's campaign periods run now until 30th June 2020. The MINI eShop can be accessed via //www.mini.my/