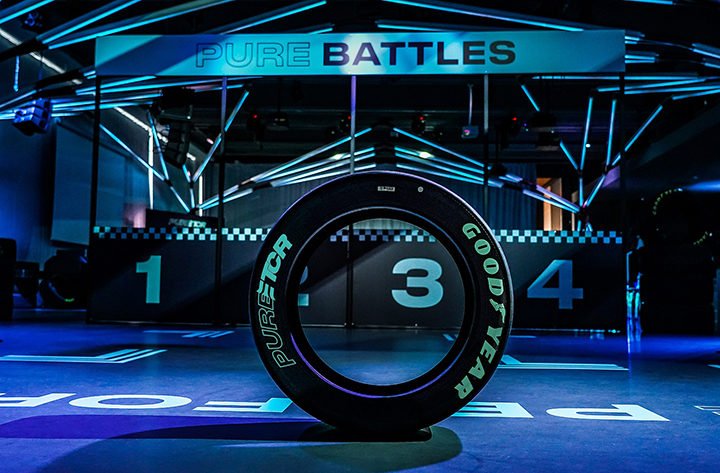 Goodyear appointed as the official tyre supplier for the upcoming all-electric Pure ETCR touring car series
Announced ahead of the inaugural all-electric Pure ETCR showcase event at the Goodwood Festival this July, Goodyear will be the sole tyre supplier for the upcoming new racing series. The American tyre company will be developing bespoke tyres to provide to cope with the special requirements the all-electric race cars require.
Much like in Formula E, the single tyre will feature a treaded design which means that Pure ETCR teams and drivers will use the same tyres in both wet and dry conditions, thus reducing the number of tyres needed for each race weekend.
"Goodyear is a leader in electric vehicle tyre development. In Europe, half of our original equipment tyre developments are for EVs and hybrids. We bring a great deal of experience to ETCR in developing tyres for electric vehicles. High-performance road electric vehicles have very different needs to their petrol or diesel equivalents.  They are heavier and have more torque, delivered immediately. Goodyear has developed tyres that can cope with this instant power delivery, delivering high grip and traction hand-in-hand with low rolling resistance to increase range and efficiency. Our partnership with Pure ETCR is much more than just supplying race tyres. Together, we will use racing to develop technology to thrill the next generation of high-performance drivers."

Mike Rytokoski, Vice-President and Chief Marketing Officer, Goodyear Europe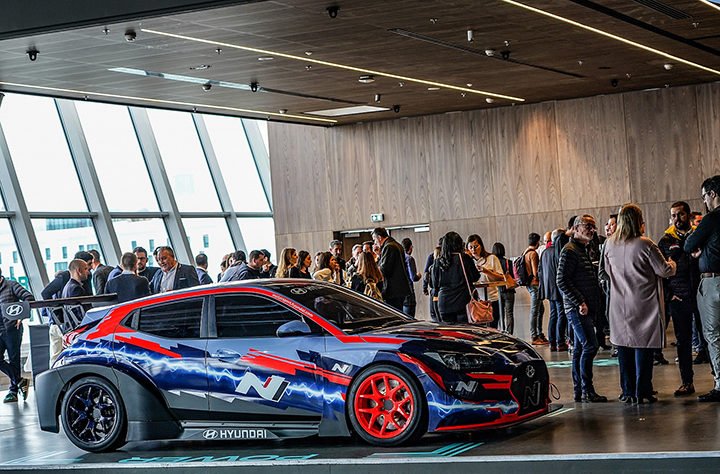 Pure ETCR will be promoted by Eurosport Events, the same organisation behind the WTCR – FIA World Touring Car Cup, which Goodyear will also supply in 2020 – and backed by global governing body the International Automobile Federation(FIA). ETCR cars will use powertrains supplied by series organisers with manufacturers using their own car design and chassis based on TCR regulations. The common kit will include electric motors, inverter, battery, vehicle control modules and cooling system. The car will feature two electric motors on the rear axle producing 670 bhp.
The inaugural season will feature six showcase events, starting with a time trial at the Goodwood Festival of Speed. Round one will be held in Salzburg, Austria on 24th July, while other rounds are planned for Denmark, South Korea and China. The showcase season finale will take place at the 24 Hours of Daytona in January 2021. Drivers' and manufacturers' titles will be handed to winning teams from 2021, which the Pure ETCR's full season to feature eight rounds across Europe, Asia and North America.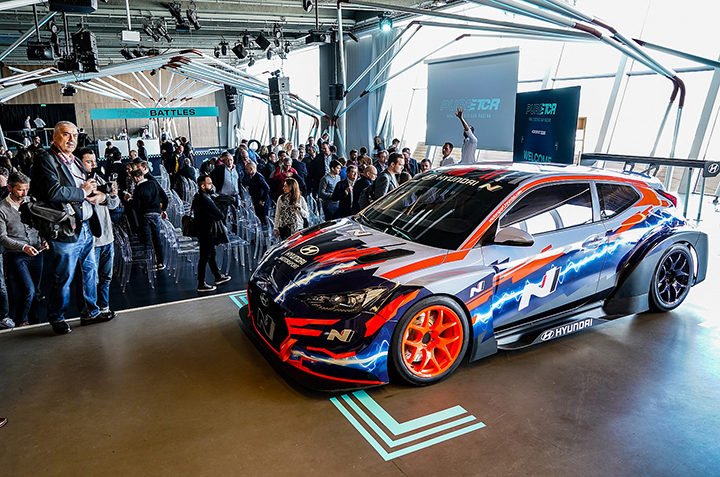 Goodyear's focus will be ensuring the tyres will have rapid warm-up times, as well as the consistency throughout a race. This means that drivers can drive flat out from the start without costly tyre-warming equipment.
We are extremely pleased to welcome Goodyear to Pure ETCR as a founding partner of the series. Goodyear has a unique racing legacy and is all about performance and innovation; a perfect partner for our new modern electric racing flagship. This venture perfectly complements our partnership with Goodyear in WTCR, which we also expect to be highly successful.  With a bespoke high-performance, all-weather design, fewer tyres need to be produced for Pure ETCR and this aligns perfectly with our sustainability commitments. We have no doubt that Goodyear will be a first-class partner on the technical and marketing fronts of Pure ETCR, a great platform to activate Goodyear #backtoracing.

François Ribeiro, Head of Eurosport Events, Pure ETCR promoter