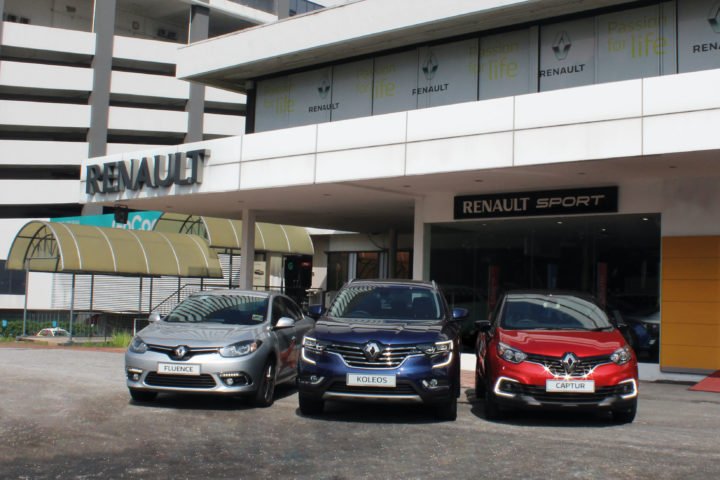 Latest car company to reduce prices following announcement of removal of GST
Tan Chong Eurocars has dropped the prices of their cars even before the 1st of June. Details are below.
In addition, TCEC is also offering additional incentives in the form of rebates on the related models, with combined savings of up to RM40,000.

The new prices with zero-percent GST include Renault's five-year full manufacturer's warranty with unlimited mileage for the models listed in the table above.
For the Renault Captur, the new GST zero-rated price also covers the 5-in-Captur aftersales package, which includes: 
Free service and maintenance (parts and labour) for five years or up to 100,000km, whichever comes first

A five-year manufacturer's warranty with unlimited mileage

Complimentary 24 hours roadside assistance

Pick-up and delivery during scheduled maintenance at Renault service centres

Mobility service of replacement car in the event any part is not available for over 48 hours at authorised service centres, subject to availability
 

Current Price with 6% GST

New Price     with 0% GST

New Price with 0% GST + Additional Incentives

Total Savings

Fluence

(limited units available)

RM119,888

RM113,143

RM79,888

RM40,000

Captur (Pre-Facelift)

RM109,000

RM102,845

RM89,999

RM19,001

New Captur (Facelift)

RM109,000

RM102,845

RM95,999

RM13,001

Koleos 2WD

RM184,200

RM173,840

RM159,888

RM24,312

Koleos 2WD Signature

RM198,800

RM187,614

RM179,888

RM18,912

Koleos 4WD

RM209,000

RM197,237

RM189,888

RM19,112