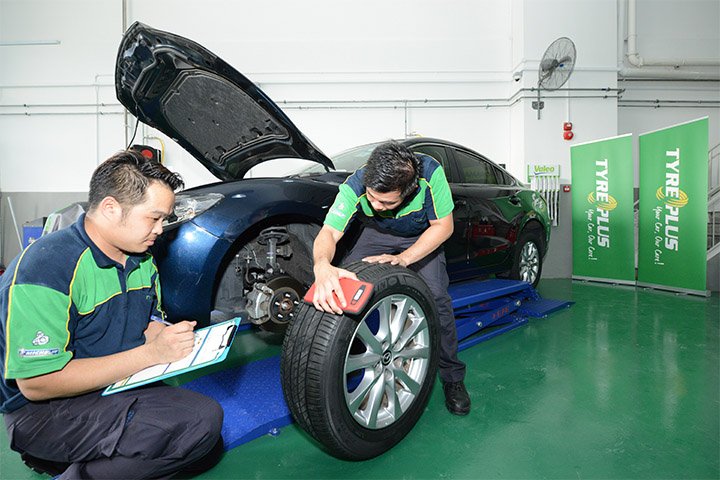 Tyreplus has opened their first outlet in Singapore. One of the world's largest automotive care specialists, Tyreplus offers professional tyre and car maintenance services in 17 countries with over 2000 one-stop centres.
The flagship outlet is located at Wave9 at Woodlands Industrial Park. A wide range of premium, mid-range and budget car services are offered including tyre changing and repairs, lubrication, wheel balancing, wheel alignment, alloy wheel maintenance, battery change, vehicle servicing, oil change, brake servicing and air-conditioning servicing. To ensure quality, safety check procedures comply with international standards and are carried out by highly-trained, experienced technicians.
Tyreplus uses a specially-designed laser-powered instrument, called Groove Glove™, to measure the tyre tread depth , providing customers with a detailed tyre health report and advises drivers if they need to adjust their tyres' suspension alignment; or if a tyre change is required.
Tyreplus Singapore is a partnership between Hock Tyre Group and Michelin Tyres and is located at Woodlands Industrial Park E9, Wave 9, #01-13 Singapore 757048. For more information, call 6265 9958 or check out //www.facebook.com/tyreplussg/
Business Hours:
Monday to Friday: 08.30am – 06.00pm
Saturday: 08.30am – 05.00pm
Sunday: closed