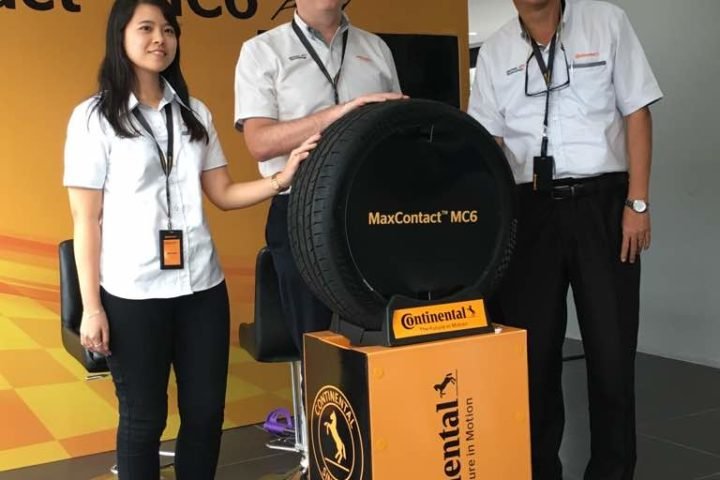 Continental Tyre Malaysia has launched the all-new MaxContact MC6 tyre. The new tyre offers several technological advancements over its predecessor, the MC5, that improve grip in wet conditions with increased stability for sportier, more responsive handling. Read our first impressions of the MaxContact MC6 tyre here.
MaxContact MC6 product highlights include:
 Multifunctional Tread Design that gives maximum grip and handling while reducing braking distance in wet, and dry, conditions: Its pattern design enables maximum grip when cornering and stopping. The multifunctional tyre tread gives the driver maximum stability and shorter braking distances.
 Adaptive Grip Compound that enables superior grip levels that interlock with the road's surface: The MaxContact™ MC6 compound enables maximum grip and safety due to the perfect adaptation to various road surfaces – down to the nanometer scale.
 Xtreme Force Construction for improved cornering performance. While cornering hard and at high speeds, the stiffness of the Xtreme-Force ply material reduces tyre flexing and provides maximum control and better handling. At lower speed the adaptive ply material retains its flexibility to give a comfortable ride.
In addition, MaxContact MC6's new features good mileage performance and low noise levels
Continental MaxContact MC6 was developed for the Asia-Pacific market and will be made in Alor Setar.